Daughter attempts to exonerate Phil Spector - who was the legendary producer and what were his crimes?
A new documentary looks into Phil Spector's life and the murder of Lana Clarkson which saw the legendary music producer spend his final years in prison.
Phil Spector has often been regarded as a musical genius, but spent the final years of his life in prison for murder. In a new documentary produced by Sky, Spector's daughter is attempting to clear the legendary producer's name posthumously.
During his career, Spector worked with the likes of Tina Turner, The Beatles and The Righteous Brothers and became known for his so-called 'wall of sound' production style. In 2003, however, he was arrested and later sentenced to prison for the murder of 40-year-old actress Lana Clarkson, where he died aged 81 in January 2021 from COVID-19.
The death of Lana Clarkson sent waves of shock across Hollywood, as the actress was found shot dead in Spector's California home known as Pyrenees Castle. Throughout his life, Spector maintained his innocence and claimed that Clarkson had "kissed the gun" before shooting herself in the music producer's home.
According to the producers of a new four-part documentary from Sky, Spector's daughter still believes her father was innocent and is reportedly trying to exonerate the late producer, clearing his name posthumously. The documentary's producers say Nicole Spector has agreed to an interview for the series, looking into the death of Lana Clarkson and the trial of Spector.
Sheena Joyce, the series producer, said in an interview with Sky News: "She feels very strongly that Lana took her own life and she believes the forensic evidence supports that. I don't know that she will ever change her mind on that."
Joyce said that Nicole Spector is angry that her father's last decade was spent behind bars for a crime she believes he didn't commit, and that she is trying to get the Innocence Project, an organisation working on clearing people wrongly convicted of crimes, to help exonerate Phil.
The death of Lana Clarkson
After having met actress Lana Clarkson on the Sunset Strip on February 2, 2003, the pair went to Spector's home. Early in the morning on February 3, Spector's driver Adriano De Souza reported hearing noises coming from inside the house, where he found Spector holding a gun saying "I think I killed somebody".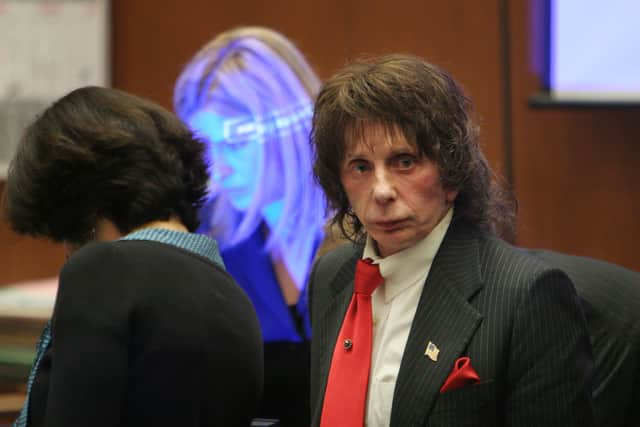 When the police arrived they found the actress slumped in a chair with a gunshot wound in her mouth. Spector was arrested, and first claimed the gun went off accidentally, before later claiming the actress had killed herself inside his home.
In 2007, the televised trial of Phil Spector began, but the jury failed to reach a unanimous verdict. A retrial, not televised, began in October a year later, in which Spector was sentenced to at least 19 years in prison for the murder of Lana Clarkson.
Phil Spector, once a renowned and highly praised music producer, died in prison aged 81 after contracting COVID-19 on January 16, 2021. The legendary producer maintained his innocence all the way up to his death.
This article contains affiliate links. We may earn a small commission on items purchased through this article, but that does not affect our editorial judgement.
Comments
 0 comments
Want to join the conversation? Please or to comment on this article.