Cost of living crisis: 'Worst is yet to come' warns think tank, with average household 'worse off until 2028'
New research on the cost of living crisis has found that the average household could be worse off until 2028 - and 11% of people 'went hungry' over the last month
The "worst is yet to come'' for those affected by the cost of living crisis, a think tank has warned. A report from the Resolution Foundation suggests that the average household will be a whopping £2,100 worse off by the end of the next financial year.
Researchers at the thinktank found that after housing costs, the typical income for a working age family is set to fall 3% in the year to the end of March, then by 4% over the following 12 months. The 7% drop will leave households worse off than they were before the pandemic until 2028, the think tank said.
Even though the crisis is not even at the halfway point, millions are already struggling to cope with the massive increase in costs they have seen, researchers added. Nearly a quarter (23%) of adults who responded to its survey, equivalent to 12 million people around the country, said they could not afford to replace or repair their fridges, washing machines or other large electrical goods, compared with 8% before the Covid-19 pandemic.
The report also found that 11% said at some point over the last month they "went hungry" because they did not have enough money, while before the pandemic 5% said they went hungry for lack of money. Among the poorest fifth of families, more than a third (34%) said their health has been affected by the rising cost of living.
Lalitha Try, Resolution Foundation researcher, said:"Britain is only at the midpoint of a two-year income squeeze, which is set to leave typical families £2,100 worse off. The crisis is already taking its toll on families, with over six million adults reporting they are going hungry as a result.
"Low-income families have been hit hardest by soaring energy bills and food prices, and are most likely to have seen both their financial circumstances and their health deteriorate. The government has rightly prioritised them in its crisis response - with support targeted at vulnerable households and tax rises hitting better-off families."
What support is the government offering to help with the cost of living crisis?
The government announced earlier this month that it will provide a £900 cost of living payment to millions of low income households from spring. More than eight million people received payouts last year to help with rocketing energy bills.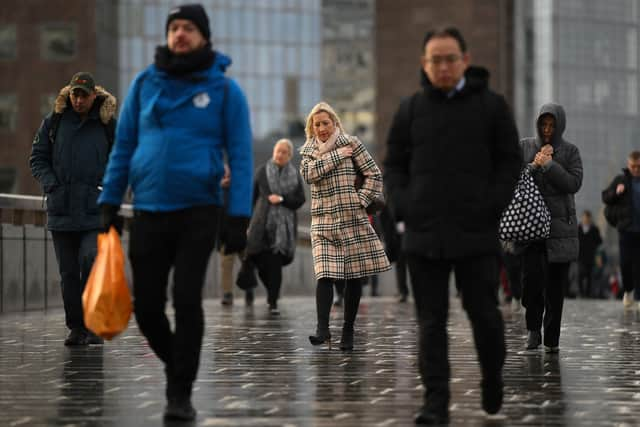 On top of the £900 payment from the Department for Work and Pensions (DWP), there will be a separate £150 payment for more than six million people with disabilities and £300 for over eight million pensioners to supplement their Winter Fuel Payments. Chancellor Jeremy Hunt said that he acknowledged these are "tough times for families across the UK" but argued the payouts are "on top of above-inflation increases to working-age benefits and the energy price guarantee, which is insulating millions from even higher global gas prices".
Comments
 0 comments
Want to join the conversation? Please or to comment on this article.