Cost of living: 1.7 million people set to miss out on first £301 support payment - check if you're eligible
The cost of living payments are set to hit bank accounts in spring and autumn 2023 - but it will not be the case for all benefits claimants this year.
Millions of people are set to miss out on the first cost of living payment from the Department of Work and Pensions (DWP) this year as not all benefit claimants will be eligible for the cash boost. A Government minister confirmed the news this week.
The first £301 instalment of the money, which is intended to help vulnerable people pay their energy and grocery bills as inflation hits a 40-year high, is due to hit bank accounts this spring. An exact date is yet to be announced, although money saving expert Martin Lewis expects the payment will land in April 2023 which marks the start of the new tax year.
Further instalments will follow of £300 in the autumn and £299 next spring. People receiving Universal Credit, Pension Credit and Tax Credits will be eligible for all three payments, but this will not be the case for all benefits claimants - only for those whose payments are means-tested.
It means that recipients of contribution-based benefits, such as Employment and Support Allowance (ESA) will not be eligible, a benefit that was claimed by more than 1.7 million last year, according to the most recent figures from the DWP.
Mims Davies MP, minister for social mobility, youth and progression, explained the move after being questioned by Dame Angela Eagle MP in a written query. Dame Angela wanted to know "for what reason the department has decided that those in receipt on contribution-based Employment Support Allowance and who do not receive Universal Credit are not eligible for Cost of Living Support payments?"
Mrs Davies replied: "The Cost of Living payment is being targeted at low income households who are in receipt of a means-tested income replacement benefit. Contribution-based Employment and Support Allowance is a non-means-tested benefit.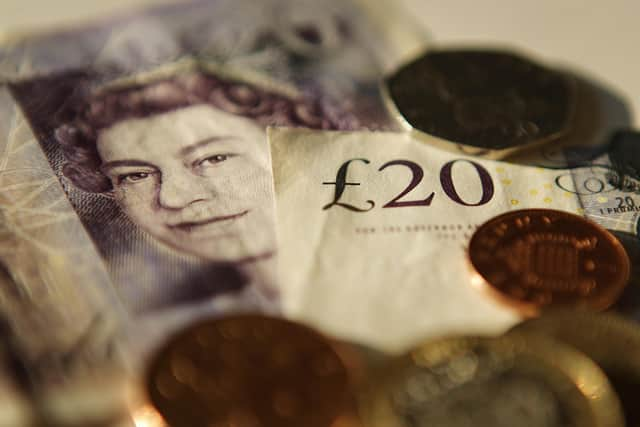 "Non-means-tested benefits are not qualifying benefits for the Cost of Living payment in their own right because people receiving these benefits may have other financial resources available to them."
Including the £900, a total of £1,350 in additional support will be made available to help the public cope with the cost of living crisis over the course of the financial year, with £300 going out to eight million pensioners to boost their Winter Fuel Payment and another £150 reaching six million disabled people to help with domestic costs.
Comments
 0 comments
Want to join the conversation? Please or to comment on this article.