Cindy Williams dead: 'Happy Days' spin-off 'Laverne & Shirley' star dies aged 75 after 'short illness'
Cindy Williams' children said the Californian-born actress died following a short illness.
Cindy Williams, best known for her role as bubbly Shirley Feeney on Happy Days' spin-off 'Laverne & Shirley' has died aged 75. The death was confirmed by her family who said that the actress died following a 'short illness' on Wednesday (January 25).
In a statement provided to CNN, her children Zak and Emily said: "The passing of our kind, hilarious mother, Cindy Williams, has brought us insurmountable sadness that could never truly be expressed.
"Knowing and loving her has been our joy and privilege. She was one of a kind, beautiful, generous and possessed a brilliant sense of humour and a glittering spirit that everyone loved."
Williams' career spanned six decades, but it was her role on the 'Happy Days' spin-off "Laverne & Shirley" that endeared her to millions and cemented her place in pop culture. She co-starred with the late Penny Marshall as one half of a dynamic friend duo whose escapades drove the show's eight seasons from 1976 to 1983.
According to her family's biography, Williams was born in Van Nuys, California, and her interest in performing throughout high school prompted her to study theatre at Los Angeles City College.
Williams' earliest professional acting credits include a three-episode arc on the 1969 series "Room 222," as well as cameos on shows such as "Nanny and the Professor" and "Love, American Style" in the early 1970s.
Williams went on to become a successful working television and film actor, appearing in dozens of films and television shows. Her career began to take shape after her first appearance as Shirley Feeney on 'Happy Days' in 1975.
'Laverne & Shirley' was a ratings success, earning six Golden Globe nominations, including two for best comedy series and one for Williams in the category of best actress in a comedy.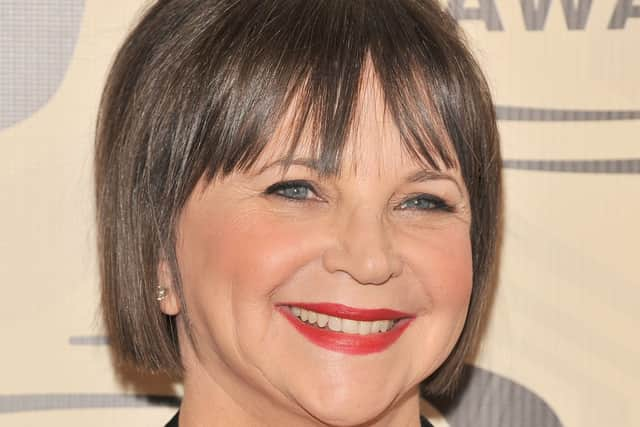 Williams also appeared in a number of notable films, including George Lucas' 1973 picture 'American Graffiti,' which won Williams a nomination for best supporting actress at the British Academy Film Awards.
Following her death, her friends and fans took to social media to honour the late actress.  'Happy Days' star and film director Ron Howard tweeted: "Her unpretentious intelligence, talent, wit & humanity impacted every character she created & person she worked with.
"We were paired as actors on six different projects. #AmericanGraffiti a couple of dramas & then #HappyDays & #laverneandshirley Lucky me. RIP, Cindy." Henry Winkler, who played Fonzie on 'Happy Days', called Williams "a fine and talented human being" on Twitter.
Williams' children added in their statement that they were proud of their mother for many reasons, including "her lifelong mission to rescue animals, her prolific artistry, her faith" but "most of all, her ability to make the world laugh!" They said: "May that laughter continue in everyone, because she would want that. Thank you for loving our Mom, she loved you too."
Comments
 0 comments
Want to join the conversation? Please or to comment on this article.