Cancer warning as experts reveals these common ultra-processed foods including ice cream increase risk
The study concluded that a higher consumption of ultra-processed foods (UPF) was associated with a greater risk of developing cancer overall, and specifically with ovarian and brain cancer
An Imperial College London-led observational study has suggested that these commonUPF may increase the risk of cancer. The team at Imperial College has called for front-of-pack warning labels for UPF.
Breakfast cereals, mass-produced bread, ready meals, ice cream, ham and crisps are among the foods that may increase the risk of cancer, in the study funded by Cancer Research UK and the World Cancer Research Fund.
The study used UK Biobank records to collect information on the diets of 200,000 middle-aged adult participants. Researchers monitored participants' health over a 10-year period, looking at the risk of developing any cancer overall as well as the specific risk of developing 34 types of cancer.
Dr Kiara Chang, who worked on the research stated that the average person in the UK relies on UPFs for more than half of their daily energy intake, with some people opting for the cheaper and unhealthier option.
She said "Ultra-processed foods are everywhere and highly marketed with cheap prices and attractive packaging to promote consumption. This shows our food environment needs urgent reform to protect the population from ultra-processed foods."
UPF contains ingredients that aren't present when homecooking such as preservatives, chemicals, colourings and more to help extend the shelf life of an item. Some foods and drinks need processing, such as milk to remove bacteria.
Dr. Eszter Vamos, lead senior author for the study, from Imperial College London's School of Public Health, said, "This study adds to the growing evidence that ultra-processed foods are likely to negatively impact our health including our risk for cancer. Given the high levels of consumption in UK adults and children, this has important implications for future health outcomes.
"Although our study cannot prove causation, other available evidence shows that reducing ultra-processed foods in our diet could provide important health benefits. Further research is needed to confirm these findings and understand the best public health strategies to reduce the widespread presence and harms of ultra-processed foods in our diet."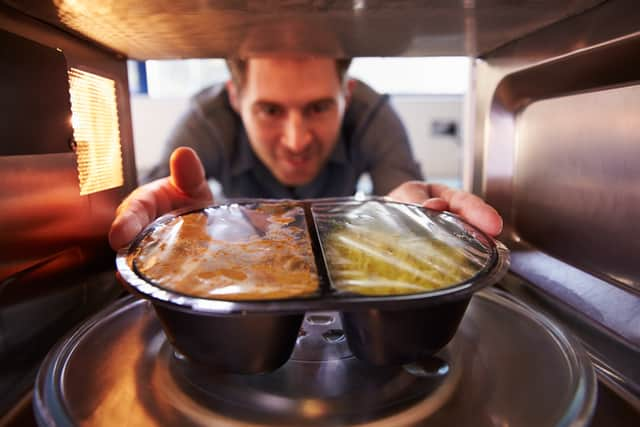 Ultra-processed foods that can lead to a higher risk of cancer
Breakfast Cereals
Mass Produced Bread
Ready Meals
Ready Made Pizzas
Ice Cream
Ham
Pre-packaged Soups
Sauces
Hot dogs
Sausages
French fries 
Store-bought cookies
Cake
Doughnuts
Comments
 0 comments
Want to join the conversation? Please or to comment on this article.