James Bulger: Brother of murdered two-year-old says he will never forgive killers ahead of 30th anniversary
Speaking ahead of the 30th anniversary of James Bulger's murder, Michael Fergus said he'll never forgive the killers
The brother of James Bulger has said he'll never forgive the killers and wants Jon Venables to remain behind bars. The horrific murder occurred three decades ago and the family are speaking out ahead of the tragic anniversary.
James was taken from a shopping centre by two children, formerly known as Jon Venables and Robert Thompson, in Bootle, Merseyside on February 12, 1993. Two-year-old Bulger was led to a train track where he was tortured and murdered by Venables and Thompson, who were just ten years old at the time.
Michael Fergus wasn't born when his older brother was murdered but insists the incident 'robbed' him of a childhood. He told the Sunday Express: "They took away my older brother who I never got to meet. I would have loved to have looked up to him, asked him questions, talked to him about exams, cars, going to bars, normal stuff."
"My brother's killers will never be forgiven," says the 29-year-old landscape gardener.
In 2001, the pair - initially jailed for life - were released with new identities. However, Venables, 40, returned to prison in 2017 for possessing hundreds of indecent images of children. Thompson, 39, has not re-offended since.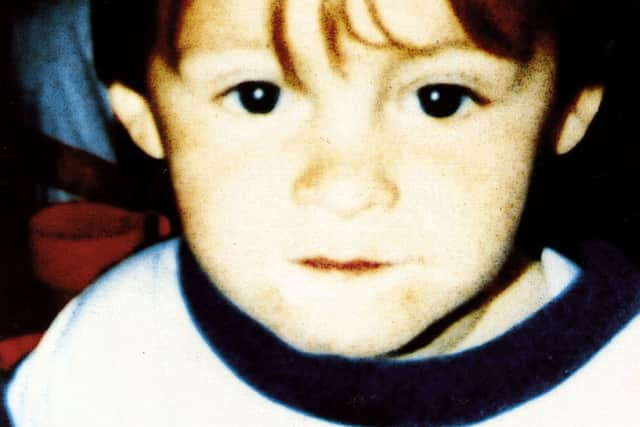 Mr Fergus said keeping Venables behind bars "would be more about giving us and particularly my mum peace of mind". Deputy Prime Minister Dominic Raab has argued dangerous re-offenders should never walk the street again.
Comments
 0 comments
Want to join the conversation? Please or to comment on this article.