BBC iPlayer releases most-watched list for 2022 including Doctor Who, Peaky Blinders & Waterloo Road
From Doctor Who to Strictly Come Dancing, here's BBC iPlayers list of most watched programmes and episodes across 2022.
BBC iPlayer has released its list of most-watched programmes and episodes across 2022. The streaming site broke seven billion streams for the first time and recorded the best quarter and best month.
BBC saw a record-breaking year in viewership with sporting events like the Commonwealth games, Wimbledon, and the World Cup leading the way. New dramas like The Tourist, SAS Rogue Heroes, and This is Going to Hurt dominated the most-watched list as well.
Despite the growing popularity of international streaming sites, EastEnders recorded its best year to date with the series being streamed 366 million times across the year. However, it was fan favourites that stood out with Doctor Who, Peaky Blinders and Waterloo Road closely following the World Cup.
Director of BBC iPlayer Dan McGolpin says: "2022 saw huge growth for BBC iPlayer, seven billion streams is double where we were a few years ago. Alongside the big events like the World Cup and the outstanding coverage of the state funeral for Her Majesty Queen Elizabeth II, people arrived in their millions to watch an array of big drama boxsets including the final series of Peaky Blinders and a large number of brand new series such as The Tourist, The Responder and SAS Rogue Heroes.
"Over the last year we've added more choice than ever before in every genre, with plenty more in store for 2023."
BBC iPlayer most-watched TV programmes of 2022
FIFA World Cup - 92,267,000
Doctor Who - 56,100,000
Peaky Blinders - 55,609,000
Commonwealth Games - 52,781,000
Waterloo Road (2006-15) - 46,380,000
Death in Paradise - 46,091,000
Strictly Come Dancing - 44,909,000
Silent Witness - 44,665,000
Wimbledon - 42,678,000
Match of the Day - 40,451,000
BBC iPlayer most-watched TV episodes of 2022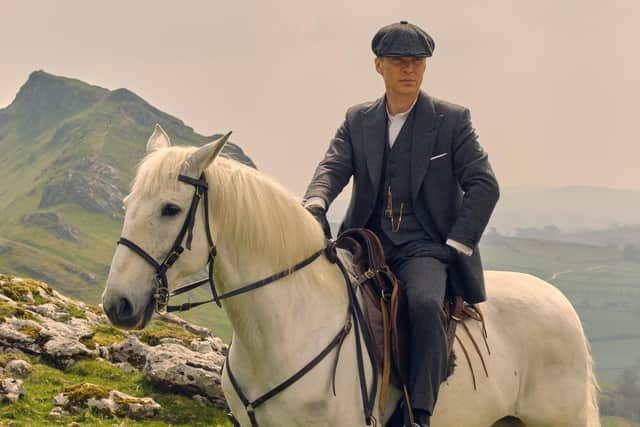 Peaky Blinders: Series 6 - "Black Day" - 6,925,000
The Tourist: "Episode 1" - 6,428,000
The Responder: "Episode 1" - 6,164,000
FIFA World Cup 2022: England v Iran - 5,592,000
SAS Rogue Heroes: "Episode 1" - 5,526,000
The State Funeral of HM Queen Elizabeth II London - 5,043,000
Inside Man: "Episode 1" - 5,028,000
The Apprentice: "Series 16 "Cruise Ship" - 4,889,000
Sherwood: "Episode 1" - 4,855,000
This Is Going To Hurt: "Episode 1" - 4,753,000
Comments
 0 comments
Want to join the conversation? Please or to comment on this article.