American XL bully: Breed added to list of banned dogs in England and Wales
American XL bully dogs have officially been banned by the government - here's when it will take effect.
American XL bully dogs have officially been banned and the government has issued guidelines outlining regulations for current owners. According to the BBC, starting from February 1, 2024, owning one of these dogs in England and Wales will constitute a criminal offence, unless owners have successfully applied for an exemption.
Owners will also have a more extended deadline to ensure their dogs are neutered and microchipped, the report added. This move comes in response to a series of incidents involving this breed, although owners insist the dogs make lovable pets.
The guidelines also say that effective December 31, 2023, it will be unlawful to sell, abandon, breed, or give away an American bully XL. Additionally, these dogs must be on a lead and wear a muzzle while in public.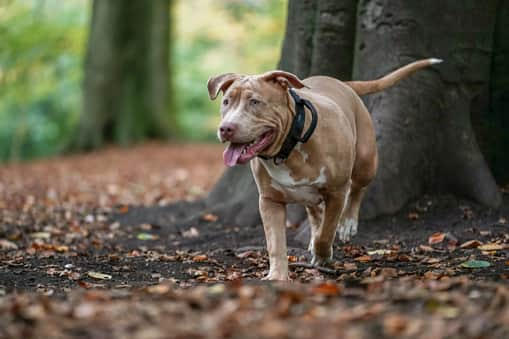 For dogs under one year old as of January 31, 2024, neutering must be completed by the end of the following year, December 31. For dogs aged over one year by January 31, 2024, the deadline for neutering is set at June 30.
Comments
 0 comments
Want to join the conversation? Please or to comment on this article.