7 Carnivorous plants you can use to catch flies in your home - including Sundew, Venus Fly Trap & Dewy Pine
You may have heard of the Venus fly-trap, but there's a whole host of insect-eating plants you can use to trap pesky bugs in your home
If you're struggling to keep flies and insects at bay as the weather heats up, a carnivorous plant could do just the trick. Just like the classic venus-fly trap, there's a whole host of insectivorous and carnivorous plants that trap and digest insects for nutrients - minimising the number buzzing around your home.
Alliance Online, who supply insect control devices, uncovered that there is an average of 29,000 Brits searching for "how to get rid of fruit flies" each month. Every year, searches for this question start to rise in May indicating that fruit flies increase in the home around this time.
When we looked on Amazon, you can buy a Venus flytrap plant for as little as £7.99 or pick up a Sundew fly-catch for £12.99.
We have listed the top carnivorous plants you can use to keep bugs at bay in your home.
7 Carnivorous plants
Venus Flytrap
According to Horticulture Magazine, Venus flytraps attract flies and crawling insects (such as spiders and beetles) using colour and sweet nectar in its traps. When the fly touches the plant's sensitive hairs, it triggers the jaws to snap shut, ensnaring the fly and beginning the process of dissolving it into tasty, protein-packed plant food.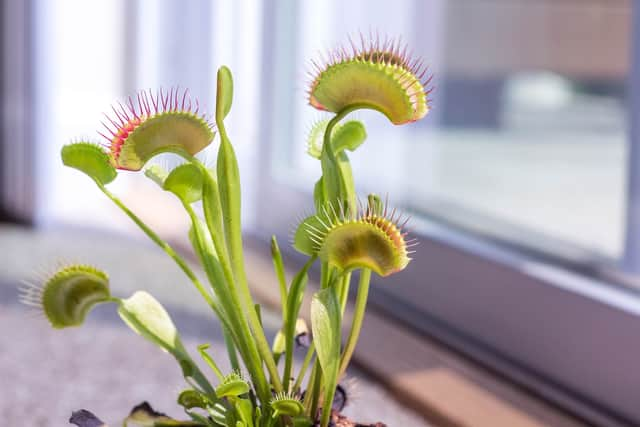 Waterwheel Plant
The Waterwheel plant is similar to the venus fly-trap but catches insects in water. Waterwheels feed on small prey like eelworms and daphnia that venture into their traps and bump into trigger hairs.
Common Butterwort
According to the Wildlife Trust the common butterwort is an insectivorous plant which uses Its bright yellow-green leaves to excrete a sticky fluid that attracts unsuspecting insects. Once the insect is trapped the leaves slowly curl around their prey and digest it.
The acidic bogs and fens where common butterwort typically live do not provide enough nutrients  so it has evolved this carnivorous way of life to supplement its diet.
Yellow Pitcher
Yellow Pitchers are carnivorous plants which produce tall stems topped with lidded 'pitchers' that secrete nectar to attract insects. However, the plant will then digest their remains if they fall into the trap.
Roundleaf Sundew
The Wildlife Trust says Roundleaf Sundews live a  carnivorous lifestyle within heathland. The round leaves have sticky, 'dew'-covered tendrils that tempt in unsuspecting insects as prey.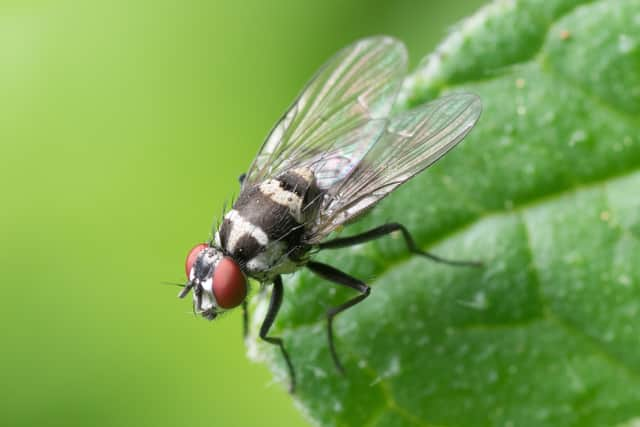 Bladderworts
The Bladderwort has been described as a 'highly evolved aquatic carnivorous plant' which holds no roots, but still manages to photosynthesize and produce flowers.  Additionally they use miniature trap doors attached to digestive-enzyme-secreting bladders to trap and digest unsuspecting aquatic and semi-aquatic prey.
Dewy Pine
The Dewy Pine's carnivorous leaves look like pine needles covered in tiny droplets of sweet-smelling dew to lure in insects and flies.  As their old carnivorous leaves die back, they produce a branching stem that looks like the woody stem of a small tree but their unassuming looks are the perfect trap for this voracious hunter.
Carnivorous plants - What insects do they catch?
Carnivorous plants commonly catch flies, mosquitos, gnats, ants and other small insects. However, some species are able to capture larger prey such as frogs and lizards. The Venus flytrap is especially adept at capturing these larger prey items.
Comments
 0 comments
Want to join the conversation? Please or to comment on this article.