When Liz Lochhead's version of Tartuffe first appeared, at Edinburgh's Lyceum Theatre in 1986, Scotland's future Makar was caught up in an intense exploration of the use of Scots language in theatre which was to reach a rare perfection and intensity two years later, in her wonderful stage poem Mary Queen Of Scots Got Her Head Chopped Off. Lochhead was not, of course, the first playwright to adapt the 17th century comedies of Moliere into Scots; many writers since 1945 – including Robert Kemp and Hector MacMillan – had sensed an affinity between the mood of Scottish theatre, and Moliere's down-to-earth puncturing of all forms of pomposity and authority.
In turning to Tartuffe, though – a 1664 satire on religious puritanism and hypocrisy widely regarded as Moliere's comic masterpiece – Lochhead unleashed something uniquely radical and transformative, not only challenging perceptions of how Scots language could be reinvented for the late 20th century, but also bringing a powerful feminist perspective to Moliere's story of a hypocritical man of God (Tartuffe) who ingratiates himself with a wealthy but gullible head of household, Orgon, in order to secure not only a comfortable living, but a marriage between his ageing self, and Orgon's lovely young daughter Mariane.
Enter two strong women, in the shape of Mariane's young stepmother Elmire and her maid Dorine, who – amidst much hilarity – work out a plan to unmask Tartuffe as a hypocrite by arranging for Orgon to witness his enthusiastic response when Elmire pretends to seduce him. Lochhead's original version – which starred the late Andrew Dallmeyer as an unforgettable Tartuffe – was a roaring success; and 25 years later, she responded to an invitation from David MacLennan to adapt the play again, this time in a short one-hour version for A Play, A Pie And A Pint's summer season of Classic Cuts.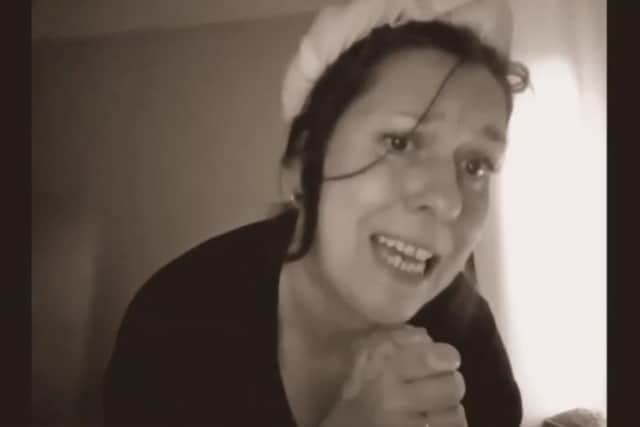 The version Lochhead produced in 2010 – directed by Tony Cownie – was so successful in capturing the essence of the play, with just four actors in 55 minutes, that Lochhead and Cownie were determined to give it a longer life; and in 2019, with help from Liz Lochhead herself, the Stephen Dunn Theatre Fund, and the Lyceum Theatre, the show enjoyed a hugely successful Edinburgh Fringe run at the Assembly Rooms, winning the Holden Street Theatres award which offers a transfer to the Adelaide Fringe. In Australia early last year, the show became the toast of the festival, winning the coveted Adelaide Critics' Circle Award; and was set to tour Scotland on its return, when lockdown intervened.
In this recording, three members of the show's most recent cast – Andy Clark as Tartuffe, Joyce Falconer as Dorine, and Nicola Roy as Elmire – recapture the moment when Dorine invites Tartuffe to his fateful meeting with Elmire, and when Elmire begins to charm him into revealing his lecherous nature. In the live stage production, Orgon has been persuaded to hide under the table to witness this scene; here, in this simple black-and-white version filmed at home in Edinburgh and Glasgow, we can imagine him wherever we like.
What we do see and hear, though, is one of Scotland's greatest contemporary writers transforming Moliere's brave old farce into a tribute to strong women everywhere, and to the sheer wit with which they have often protected the young from the worst excesses of patriarchy; and in particular to the women of Scotland, who have their own history of resistance to the alliance of joyless religion and none-too-impressive patriarchal rule – and of sometimes finding ways not only to survive and thrive, but to live to tell the tale, loud and clear.
Liz Lochhead's Tartuffe is published by Nick Hern Books in a double volume with Miseryguts, her version of Moliere's The Misanthrope, at £10.39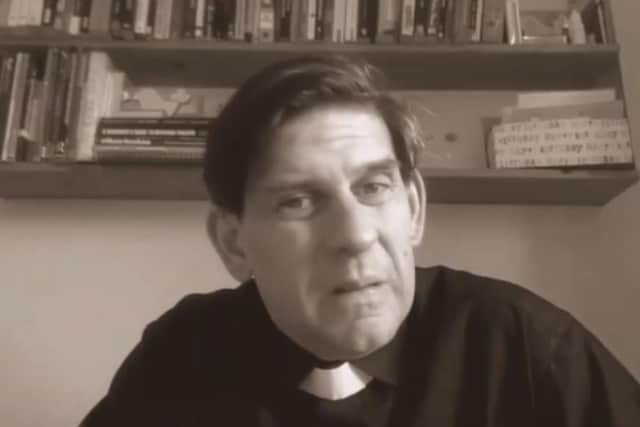 A message from the Editor:
Thank you for reading this article. We're more reliant on your support than ever as the shift in consumer habits brought about by coronavirus impacts our advertisers.