World explained: Unlike Ukraine, Israel's war has divided nations
When Russia launched its invasion, Slava Ukraini became a global cry
There is a strong sense of deja vu for me this week, as I report on the escalating conflict between Israel and Gaza.
I took on a new role as world editor of The Scotsman in February 2022, two days before Vladimir Putin's invasion of Ukraine. I spent the following weeks speaking to people across the conflict-hit nation, some of whom were phoning me from underground bomb shelters. Their lives had changed dramatically overnight. They told me of the new world they were adjusting to: back to the Covid-era days of empty streets and online schooling; combined now with broken nights dominated by air raid sirens and fear for the future.
I had almost exactly the same conversations with people in Israel this week. Their days, now too, are punctuated with dashes to the bomb shelter – a legal requirement in all homes in the country, which has been at the centre of conflict for decades.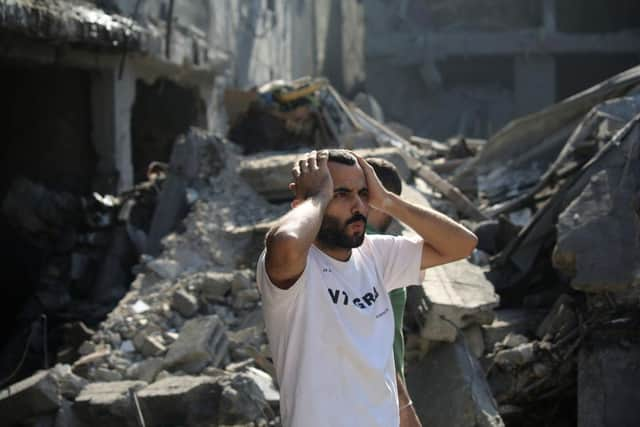 Most families I have spoken to know someone who has died or was injured, or who escaped militant attacks at their kibbutz homes or at a music festival, where 260 people were killed.
However, this conflict differs to Ukraine in one major respect.
When war broke out in Ukraine, the international response was clear. For most nations, it was a black and white situation: the vast majority had unwavering support for Kyiv. Ukrainian flags were hung from government buildings. Slava Ukraini became a global cry.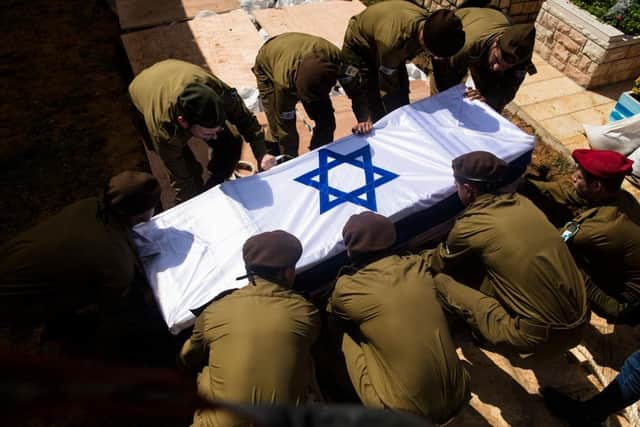 In Israel and Gaza, this is not the case. The causes and history of the conflict are complex, and intertwined. The atrocities of last Saturday are unspeakable. Hamas broke many international rules surrounding warfare in its bloody attacks on civilian areas – and in kidnapping ordinary people, including the elderly, women and children – and taking them back to Gaza.
Yet Israel's position is also controversial due to decades of history too deep rooted and complex to get into here - as well as its arguably indiscriminate air raids on Gaza, which have been deemed as in breach of international law by the United Nations.
Protests have been held in cities in support of Palestine, while the official line of many western governments has been to stand with Israel.
Within Scotland, too, it has caused a political divide. The Scottish Parliament chose not to fly an Israeli flag, while UK Government buildings, including those in Edinburgh, have done so.
No-one has been more divided than First Minister Humza Yousaf himself, who has done an admirable job in strongly condemning the Hamas attacks on Israel, while still speaking out about his own family's situation in Gaza, where his wife's parents are still trapped.
Both sides are suffering. One woman I spoke to – it doesn't matter which side of the divide she is on – called on the international community to keep her homeland in their thoughts.
"Just send love. That's all we need right now," she said.
Comments
 0 comments
Want to join the conversation? Please or to comment on this article.