It is a policy that would be on any student politician's manifesto – a ban on homework at the weekend.
But now, a Filipino congressman has lodged a Bill to stop teachers from giving homework to elementary and high school students on Saturdays and Sundays to allow students to "rest and recharge".
Sam Versoza, vice-chairman of the Welfare of Children committee, has filed House Bill No. 8243 – dubbed the "No Homework Law" in the country.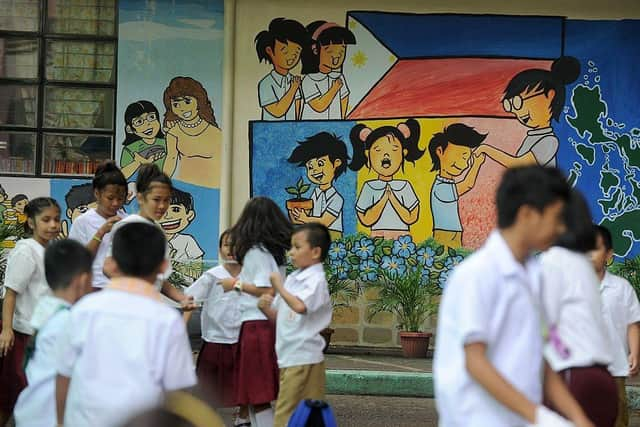 "The Filipino youth are overworked and yet the Philippines is trailing behind other countries," Mr Versoza said in a speech in the House of Representatives this week.
He warned the Philippines was "in the middle of an educational crisis" and said the overworked youngsters were often asking parents for help in finishing allocated tasks.
"If the system is not working, let us improve the system," Mr Versoza said, adding he believed an hour of homework a day was "sufficient to achieve satisfactory results". He said increasing the number of hours for homework "may cause stress to students and their families".
Mr Versoza said children from wealthier homes were more likely to have resources such as computers, internet connection, dedicated areas to do schoolwork, and educated parents who could help them with homework. Children from disadvantaged homes were more likely to take on after-school jobs, be at home without parents' supervision, or take care of siblings instead of doing homework, he said.
The most recent survey by the OECD, ranking attainment levels in reading, mathematics and science, showed the Philippines had a lower score than almost all other countries. The study also found a majority of students in the Philippines expressed a fear of failure, with 72 per cent having agreed or strongly agreed that, when they fail, they worry about what others think of them – far higher than the OECD average.
This is despite some children spending up to ten hours a day in school in rural, provincial areas. In cities, pupils are likely to attend school for around six hours, often operating on a shift system, with some children starting school as early as 6am.
Mr Versoza also pointed to data from the Philippine Statistics Authority, which showed the Philippines had the highest dropout rate among south-east Asian countries, with a lack of interest in school as one of the reasons cited. "This only shows that school is not fun anymore," he said.
Previous attempts to limit homework in law have not been passed by the House of Representatives in the Philippines.
Some other countries have moved to minimise homework for school pupils. Finland is known for scoring highly on tests such as the Pisa test carried out by the OECD, but gives out less homework than most other countries.
"Ending homework in primary schools benefits everyone, pupil, family and teacher," the party said.