Finnish Prime Minister Sanna Marin has said she is getting a divorce from her husband – as she prepares to leave office later this year.
She said she and Markus Räikkönen, whom she has been with for 19 years and married to for three, would remain "best friends". The couple have a five-year-old-daughter Emma Amalia Marin.
Both Ms Marin and Mr Räikkönen, a former Finnish football player, posted a picture of themselves on Instagram, alongside a joint statement announcing their divorce.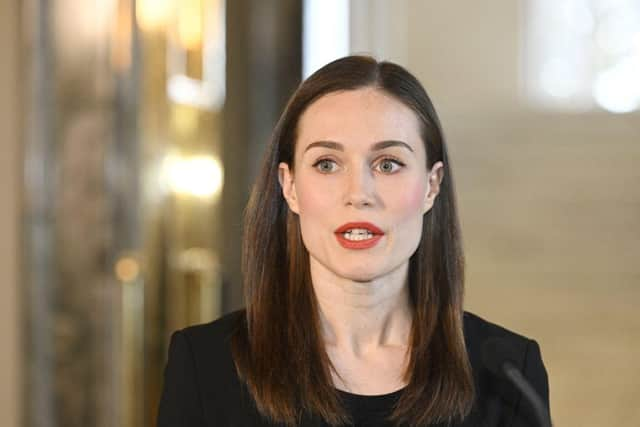 The statement said: "We have filed for divorce together. We are grateful for 19 years together and our beloved daughter. We are still best friends, close to each other and loving parents. We will continue to spend time together as a family and with each other. We hope you respect our privacy. We will not comment further on the matter."
After her wedding to Mr Räikkönen, which took place while Ms Marin was leading Finland through the Covid pandemic in 2020, Ms Marin said: "We have lived our youth together, entered adulthood together and grown into parents for our dear daughter together."
Ms Marin became Prime Minister of Finland in 2019 and served in the post until April's election, which saw the National Coalition Party emerge as the largest party, defeating her Social Democratic Party.
She remains leader in a caretaker capacity until Finland's new coalition government is formed.
At the time of her election four years ago, Ms Marin, now 37, was the world's youngest prime minister. She was first elected to the City Council of Tampere in 2012 and became its chairperson in 2013 – a role she held until 2017, when she was re-elected.
Last year, she faced criticism for enjoying an active social life. She was videoed dancing with Finnish pop star Olavi Uusivirta and drinking alcohol at a party with friends, while a photo of two women kissing at a party in a bathroom at her official residence as prime minister, also sparked a furore, for which she later apologised. After the first party, she took a drugs test to put an end to speculation about illegal substance use.