Aid worker Maggie Tookey, 72, said the routes into towns through forests where Ukrainian guns are firing at Russian targets were something she "has no wish to repeat too often" in the tipper truck used by the charity, which she feared could be mistaken for a military vehicle.
"There's only one road in and out of the town but there are woods on the east side which give protection," she said, describing the route to leave a community where she and her colleague had just delivered nine tonnes of firewood.
"Ukrainian guns conceal themselves in these woods and fire into the Russian positions. Sudden close outgoing fire is almost as equally terrifying as incoming. It nearly drives me off the road with shock and the road itself is so shockingly awful anyway that the whole entrance and exit experience is one that I have no wish to repeat very often."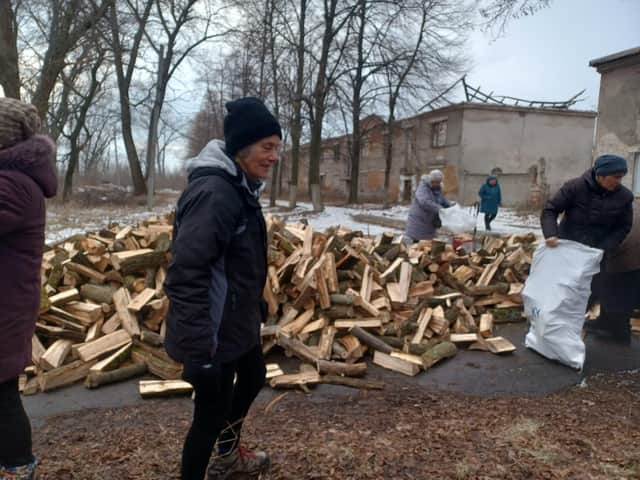 Ms Tookey is staying in a hospital building in a small town during her latest trip to Ukraine.
"Even here we don't always get a peaceful night," she said. "The lights in our small ward need to go off by 8pm. We have no blackout blinds and all buildings in this larger town must try to be invisible as much as possible.
"We are well within artillery range here and on a couple of nights I've shot up in bed as a missile strikes infrastructure close by - the windows rattle and the noise of the blast gets the heart rate shooting up. I don't like being on the fifth floor. I'm very tempted to go to the ground floor and climb into bed with any patient who'll let me."
When Ms Tookey first arrived in Ukraine, she started helping families to travel from the Ukrainian border to a reception centre in Poland, while she has also volunteered in Lviv. This trip is her fourth to Ukraine since the conflict started almost a year ago.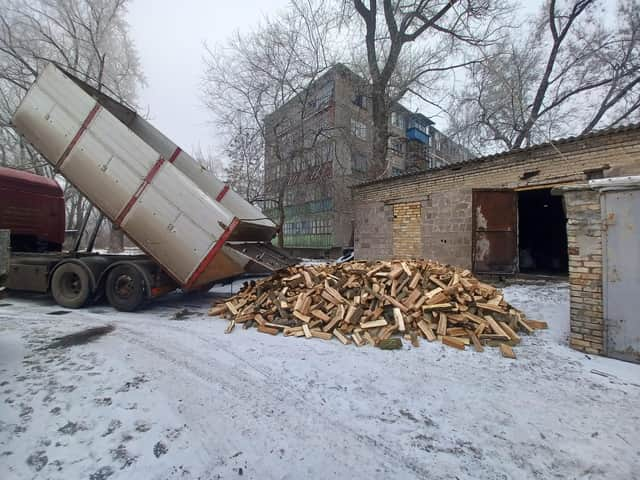 She said the feeling of helping people sheltering from the war in basement bomb shelters in freezing conditions spurs her on to keep going.
"The women come out of their apartment blocks or emerge from their bomb shelter basements as soon as we arrive," she said. "I guess they sense something different from the constant sound of artillery - the sound of a big tipper truck arriving and starting to disgorge a load of EDA fuel wood, makes them very happy for a while.
"They are freezing but now they will be able to light their stoves - they can cook hot food and feel warm, at least for the time that they can spin out their share of the logs. We are hugged repeatedly and most are tearful with gratitude. It's our reward and it drives us to do more."
Edinburgh Direct Aid is fundraising for its work in Ukraine here.