The SNP have branded a move by the UK Government to cut council support for displaced Ukrainians as a "reckless decision".
The amount paid to a local authority for each refugee fleeing the war in Ukraine has been reduced from £10,500 per head to £5,900.
Confirming the UK Government's intention to cut support in a response to a letter from the Scottish Parliament's constitution, Europe, external affairs and culture committee, minister Felicity Buchan said the UK Government had made the "tough decision" to cut the local authority tariff.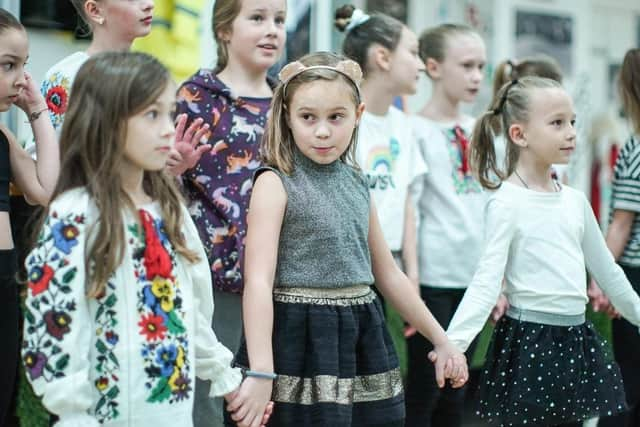 In a letter to committee convener Clare Adamson, Ms Buchan said the Government believed the burden on local authorities had reduced, due to initial start-up costs of infrastructure to deal with the influx of refugees having being met – and refugees having moved into their own accommodation, rather than living with Scottish hosts, or back to Ukraine.
She said: "In determining the reduction, we accounted for the fact that many of the start-up costs for local authorities administering the scheme will have already been incurred and that we now know that a proportion of guests have returned to Ukraine during their first year.
"Additionally, some Ukrainian guests are moving into their own accommodation and out of sponsorship during the first year, which should reduce the costs incurred by local authorities."
MSP Rona Mackay said: "This compassionless Tory Government has slashed support from Ukrainian refugees when they need it with this reckless decision to cut council support.
"While the Tory Government is all too ready to wash its hands of its moral duty to refugees and asylum seekers, this SNP Government is doing all it can to ensure that people seeking sanctuary in Scotland receive the warmest welcome possible – and know that in Scotland, they will always have a home."
More than 24,000 Ukrainians have arrived in Scotland since the Homes for Ukraine visa scheme opened last year – proportionately higher per head of population than any other UK nation. The Scottish Government introduced its own super sponsor scheme, which allowed Ukrainians to list the Government as their sponsor, rather than find an individual host. The super sponsor scheme was suspended in July last year to deal with a backlog in demand.