Maksym Galinichev, 22, who won gold at the European youth championship in 2017 and 2018, and also won silver at the Summer Youth Olympic Games in 2018, was killed near Kreminna in the Luhansk region of eastern Ukraine while serving with the 25th Airborne Brigade.
After the invasion of Ukraine in February last year, Mr Galinichev decided not to participate in the European Boxing Championships in Armenia and instead opted to volunteer to join the military.
His silver medal in the youth Olympics in Argentina was in the under-56kg category.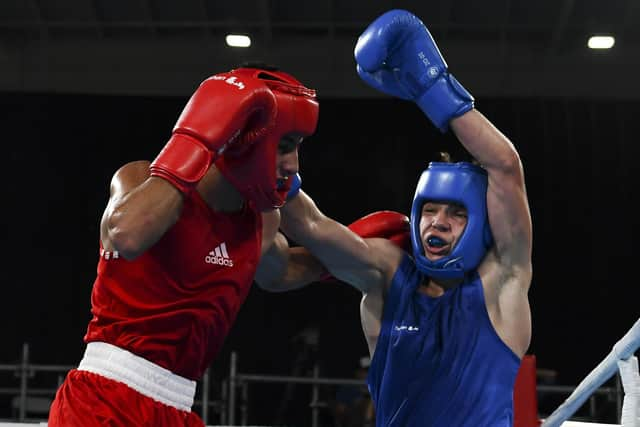 Ukrainian government adviser, Anton Gerashchenko wrote on Twitter: "Maksym Galinichev, 22, European youth boxing champion, died defending Ukraine in Luhansk region. Maksym enlisted as a volunteer and came back to the front lines twice after being wounded and recovering."
Former Olympic boxer Vladyslav Heraskevych, from Ukraine, also paid tribute to Mr Galinichev. "Glory to Hero," he said.
A number of Ukrainian athletes have been killed on the battlefield since the invasion began last year.
Ukrainian decathlon champion Volodymyr Androshchuk died in Bakhmut, while kickboxer Oleksandr Suprunov was killed in Mariupol, as was cyclist and rower Oleksandr Onoshko.
Many sports have banned Russian and Belarusian athletes from competing at international events since the invasion began. However, the International Olympic Committee is considering readmitting individuals to compete as neutral athletes, something which Ukraine has been vehemently opposed to.
It is understood Mr Galinichev leaves a three-year-old daughter behind.