US Reaper drone: US releases footage of Russian jet crashing into drone
Declassified footage from the US military has been released, showing the moment a Russian jet crashed into a US drone over the Black Sea.
Footage shows a small 42-second excerpt of the meeting over the Black Sea, but no footage before or after the incident has been released.
The US has accused Russia of reckless behaviour after an American drone crashed into the Black Sea following an encounter with Russian fighter jets, while Russia has denied its two Su-27 fighter jets made any contact.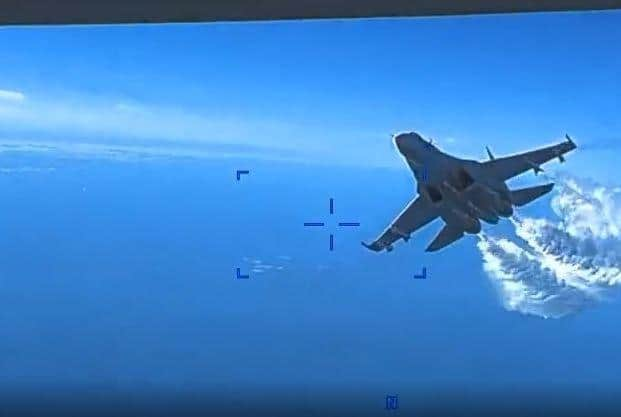 The MQ-9 Reaper is a large unmanned Air Force aircraft that is remotely operated by a two-person team.
Analysts say deliberately downing the jet would amount to a huge provocation and a substantial escalation. with many speculating that the incident may be an attempt by the Kremlin to test the response of the United States.