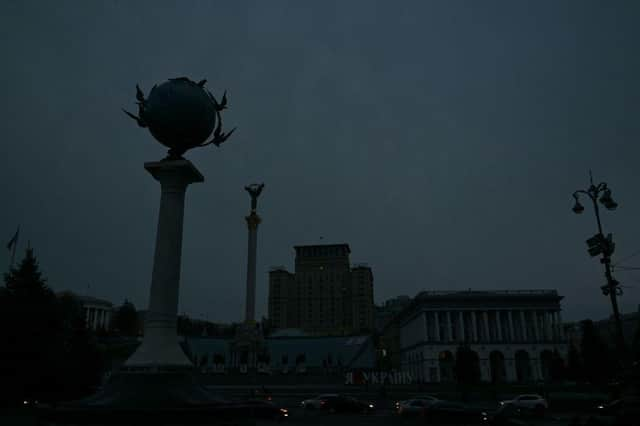 Deputy Prime Minister Iryna Vereshchuk told refugees who have fled to other countries to stay where they are over the winter to take pressure off Ukraine's power networks.
Russian air strikes have destroyed more than a third of the country's energy sector, president Volodymyr Zelensky has said.
"If it is possible, stay abroad for the time being," said Ms Vereshchuk.
"The networks will not cope. You see what Russia is doing. We need to survive the winter."
The latest Scottish Government figures show that a total of 21,012 displaced people from Ukraine have arrived north of the border on a visa sponsored either by an individual Scottish sponsor or sponsored by the Scottish Government, with just over 5,000 of those having been placed in longer term accommodation such as social housing or with a Scottish host. Others are living in hotels, or two cruise ships commissioned by the Scottish Government as temporary accommodation. The government is struggling to deal with a mass influx of arrivals and suspended its Super Sponsor scheme in July to cope with a backlog of refugees.
Some of those who were placed with a volunteer host early in the war have now had to move on after their initial six month placement came to an end and are struggling to find somewhere to live amid a housing shortage in Scotland's cities.
A total of 7.7 million refugees from Ukraine are living in other countries, according to the United Nations' refugee agency, UNHCR.