Ukraine: David Cameron meets Volodymyr Zelensky in Kyiv for his first overseas visit as foreign secretary
David Cameron was appointed as foreign secretary earlier this week and has now visited Ukraine for the first time in the role
Ukraine's president said the pair discussed the supply of weapons for his forces fighting against the Russian invasion when they met in Kyiv on Thursday morning.
Former prime minister Lord Cameron was appointed as foreign secretary in a surprise move earlier this week, following the departure of Suella Braverman.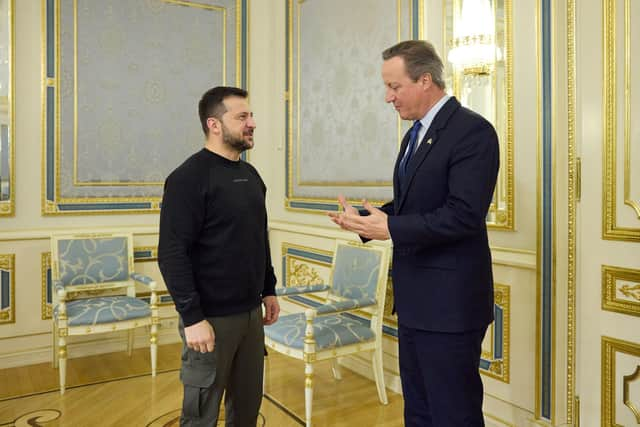 "This is very important, especially now, when the world is paying attention not only to the situation on the battlefield in Ukraine and dividing the focus really does not help," Mr Zelensky said, referring to the conflict between Israel and Hamas.
"We are grateful for the unwavering support of Ukraine from the United Kingdom. We are grateful for the warm welcome of Ukrainian citizens in the UK. And we are glad that you came to Ukraine."
Mr Zelensky posted a short clip of the meeting to social media, during which Lord Cameron can be heard saying he "wanted this to be my first visit."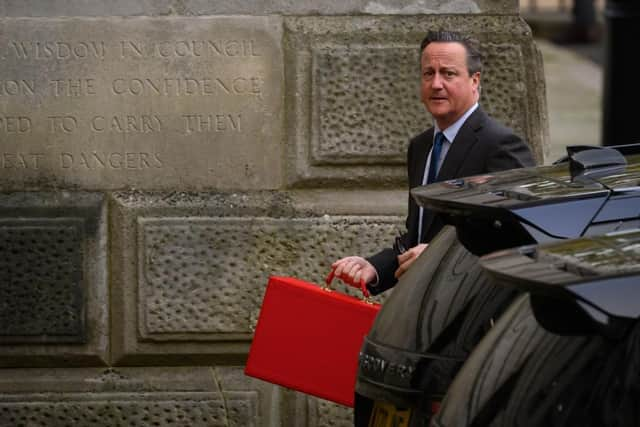 "What I want to say by being here is that we will continue to give you the moral support, the diplomatic support and the economic support and above all the military support that you need not just this year and next year but however long as it takes," he added.
Lord Cameron added: "I've had some disagreements with Boris Johnson, we've known each other for 40 years, but his support for you was the finest thing he and his government did."
Comments
 0 comments
Want to join the conversation? Please or to comment on this article.