Ukraine accuses Romania of turning blind eye to Russian drone explosions within its borders
Romania shares a border with Ukraine
Ukraine has claimed the Romanian government is turning a blind eye to Russian drones landing on its soil to avoid it – and Nato – being drawn into the conflict.
Ukraine's foreign minister Dmytro Kuleba claimed it was "pointless" for Bucharest to deny Iranian-supplied drones had landed within Romanian borders, saying it had photographic evidence of the incident.
The Romanian government has insisted that while it acknowledges there "is a risk" to the war spreading over its border with Ukraine, "it was not the case".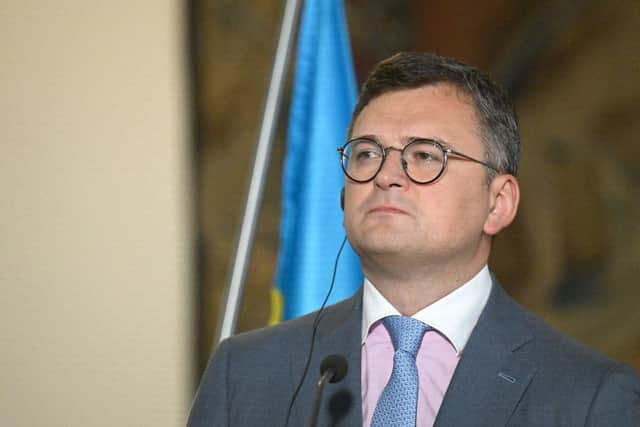 "Of course, there is a risk, because what happened there is very close to our borders," said Romanian foreign minister Luminita Odobescu. "We have seen that Russia cynically continues to attack the civilian infrastructure, not allowing Ukraine to export their cereals.
"Of course, there is a risk of accidents or incidents, but for the time being, it was not the case."
Romania shares a border with Ukraine, while the Danube Delta – Europe's second largest river delta – runs between both countries. Romania has recently stepped in to help transport Ukrainian grain through the Delta, after a deal with Russia came to an end in July.
Russian president Vladimir Putin and Turkish president Recep Tayyip Erdogan met on Monday in the Russian resort town of Sochi. Little progress appeared to have been made in reinstating the grain deal, which was originally brokered by Turkey after the invasion of Ukraine and which allowed Ukraine to safely export tens of millions of tons of grain through the Black Sea.
Mr Putin said he would only be willing to restart the deal if the West agreed to ease sanctions relating to a range of industries from banking to Russian grain and fertiliser exports.
Mr Kuleba said Ukrainian border guards had seen two detonations of Russian drones in Romania on Sunday night.
"It's pointless to deny that something fell there," he said. "And we're confidently saying, based on evidence, that these were Shahed drones. We have photographic evidence that something fell there."
He added: "The partners tend to try not to escalate the interpretation of certain events in order not to be involved in a direct conflict."
Meanwhile, a report from Human Rights Watch found banned cluster munition attacks killed or wounded at least 987 people last year, of whom 890 were in Ukraine, and 95 per cent of whom were civilians.
Cluster munitions are globally banned because they cause both immediate and long-term civilian harm, leaving behind unexploded remnants that act as landmines for years.
"Cluster munitions are abhorrent weapons that are globally banned because they cause both immediate and long-term civilian harm and suffering," said Mary Wareham, arms advocacy director at Human Rights Watch and editor of the Cluster Munition Monitor 2023.
"It's unconscionable that civilians are still dying from cluster munition attacks 15 years after these weapons were outlawed."
Comments
 0 comments
Want to join the conversation? Please or to comment on this article.