Spain rainfall: Heavy rain after red alert in Madrid as revellers start to leave flooded Burning Man festival in US
Residents in Madrid were issued with an emergency 'red' alert on their mobile phones.
When Carmen Garcia received a red emergency alert for flooding on her mobile phone on Sunday, she was in a nail salon with her daughter – and it was not raining outside.
"We were told to go home immediately and stay at home," says Ms Garcia, who moved back to her native Madrid this summer with her family, from Edinburgh, where they lived for the past four years.
"I think since Covid, people are more used to this kind of thing. The manicure shop had to shut immediately and we all went out onto the street to return home. Even though the weather wasn't bad then, we knew it could get bad."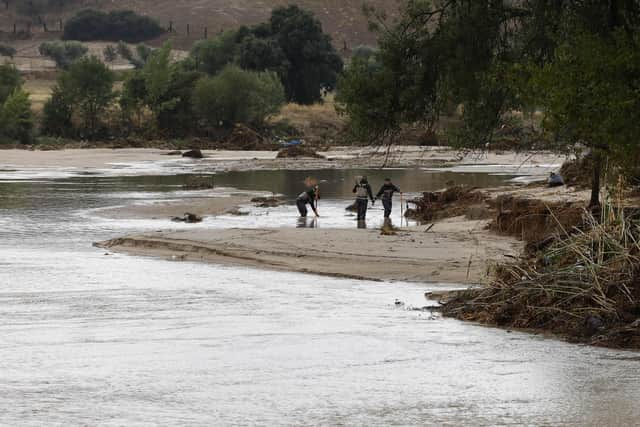 Spanish national weather agency AEMET issued a maximum red alert, which means possible extreme danger, for the Madrid region, Toledo province and the city of Cadiz. It was later downgraded to amber on Monday. The agency measured record rainfall of 90 litres per square metre on Sunday.
In Madrid, metro lines were closed and all city centre businesses shut as emergency services tackled almost 1,200 incidents overnight. Two men died and another remained missing in the rural area of Aldea del Fresno, south-west of the city, after the heavy rains caused an avalanche, sweeping away their vehicle.
On Monday, helicopters were sent to rescue people who had escaped the floods by sheltering on the roofs of their homes in the Toledo area. A woman was also reported missing in Toledo, as was an 84-year-old man in Villamanta. The regions of Castile, Catalonia and Valencia also suffered heavy rainfall, while hail fell in many areas.
This came as revellers were finally able to leave the Burning Man festival in Nevada, in the US, after extreme rainfall there made it impossible for vehicles to access. Around 72,000 people had been stranded at the festival, but organisers say they are planning a mass exodus on Monday evening, local time, after the weather dried up, allowing cars to leave.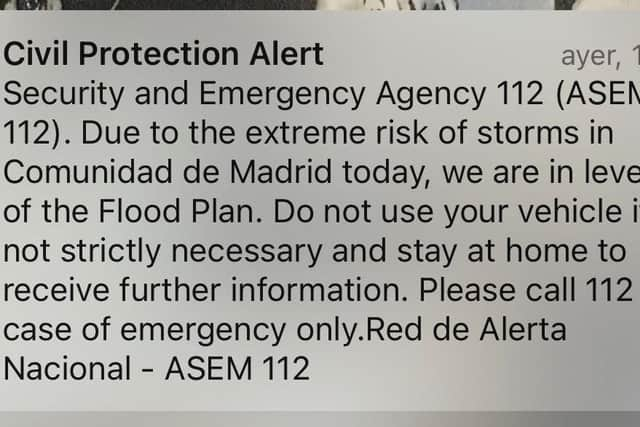 The heavy rainfall in Black Rock Desert over the past few days is believed to have been the worst since the festival began there more than 30 years ago.
In Madrid, video footage circulated of water pouring into a subway carriage, while several roads in the region were also closed on Monday, as bridges collapsed under overflowing riverbanks.
Ms Garcia's husband, Ignacio Sanchez, said the alert had taken him by surprise.
"It never rains here in Madrid, but when it does, it is serious rain," he said. "We are not used to this. It was a lot of water in very little time."
Javier Chivite, the spokesperson for the region's emergency services, said the men in Aldea del Fresno had been caught up in the avalanche. Originally two people, a father and son, had been reported missing. The son was rescued after he climbed up a tree.
He said: "They were in a vehicle that got in an avalanche caused by the spate of the Alberche river. We hope this will have a positive outcome."
Comments
 0 comments
Want to join the conversation? Please or to comment on this article.