Shakira tax: Singer settles tax dispute in Spain with authorities amid £6m fine after evasion allegations
Singer Shakira has received a three-year suspended sentence and will pay a fine of more than £6 million
Shakira has said that she has resolved a long-running tax dispute with Spanish authorities.
The 46-year-old singer had previously been charged with tax evasion and had attended the first day of her trial in Barcelona on Monday.
Spanish prosecutors had alleged she failed to pay more than €14.5 million (£13m) between 2012 and 2014.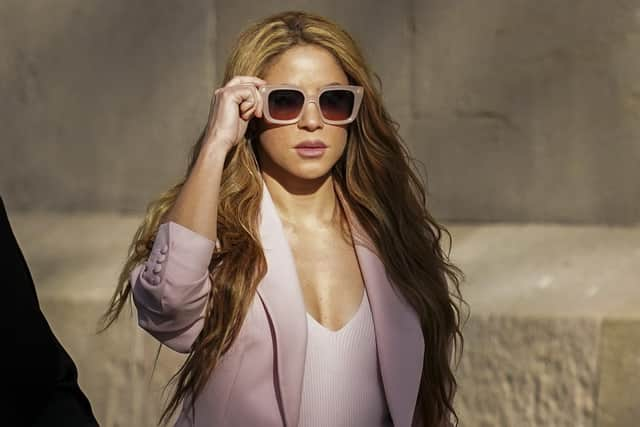 Shakira accepted the charges and has now been fined more than £6m, the court heard.
In a statement, the Hips Don't Lie singer said: "Throughout my career, I have always strived to do what's right and set a positive example for others.
"That often means taking the extra step in business and personal financial decisions to procure the absolute best counsel, including seeking the advice of the world's pre-eminent tax authorities PricewaterhouseCoopers International Limited and Ernst & Young Global Limited, who have been my advisers during this whole process.
"Unfortunately, and despite these efforts, tax authorities in Spain pursued a case against me as they have against many professional athletes and other high-profile individuals, draining those people's energy, time, and tranquillity for years at a time.
"While I was determined to defend my innocence in a trial that my lawyers were confident would have ruled in my favour, I have made the decision to finally resolve this matter with the best interest of my kids at heart who do not want to see their mom sacrifice her personal wellbeing in this fight.
"I need to move past the stress and emotional toll of the last several years and focus on the things I love – my kids and all the opportunities to come in my career, including my upcoming world tour and my new album, both of which I am extremely excited about.
"I admire tremendously those who have fought these injustices to the end, but for me, today, winning is getting my time back for my kids and my career."
Shakira shares two sons, Milan and Sasha, from a previous relationship with footballer Gerard Pique.
On Monday, she answered "yes" to confirm her acknowledgement of six counts of failing to pay the Spanish government taxes at a court presided over by magistrate Jose Manuel del Amos.
It was reported she received a suspended three-year sentence and a fine of €7m (£6,127,054) following prosecutors seeking an eight-year prison sentence.
The trial, which was expected to last several weeks, was called off after just eight minutes following an agreement being reached.
Comments
 0 comments
Want to join the conversation? Please or to comment on this article.