EMMS International, which was founded in Edinburgh in 1841, aims to supply 14 rural health centres with safe water and sanitation. Of the 20 rural health centres whose needs were assessed by the charity, eight per cent have no access to water at all, 76 per cent of water is not tested for quality and, at 23 per cent of facilities, patients cannot access water to wash or drink.
Cathy Ratcliff, chief executive and director of International Programmes at EMMS International, said some healthcare workers were having to return home at lunchtime to use the toilet due to a lack of facilities at work, while others, where pregnant women are giving birth, had no running water at all.
Malawi has had over 30,000 confirmed cases of cholera and more than 1,000 deaths, since the first case was reported in March last year. In one village, 24 people died in just one day. Malawi's minister of health, Khumbize Kandodo Chiponda, has appealed to the public to adhere to preventative and containment measures, such as the use of safe water, frequent hand washing with soap and food hygiene.
Ms Ratcliff said: "It's terrible news that, in this day and age, Malawi is enduring its worst cholera outbreak ever recorded. The rainy season is adding to the urgency for action by speeding the spread of the disease, displacing people and making it more difficult to access safe healthcare services."
She warned "fake news" and health myths in Malawi make it more difficult to get a healthcare message across to the population.
"Most people in Malawi at the moment don't believe there is cholera, which makes it more difficult to get people to take precautions," she added.
"It is fairly common that in certain parts of rural Malawi, people will just believe that there's an ulterior motive to why authorities are saying they need people to take action. It's just another difficulty that is added on to efforts to improve hygiene, which is ultimately what containing the spread of diseases is all about."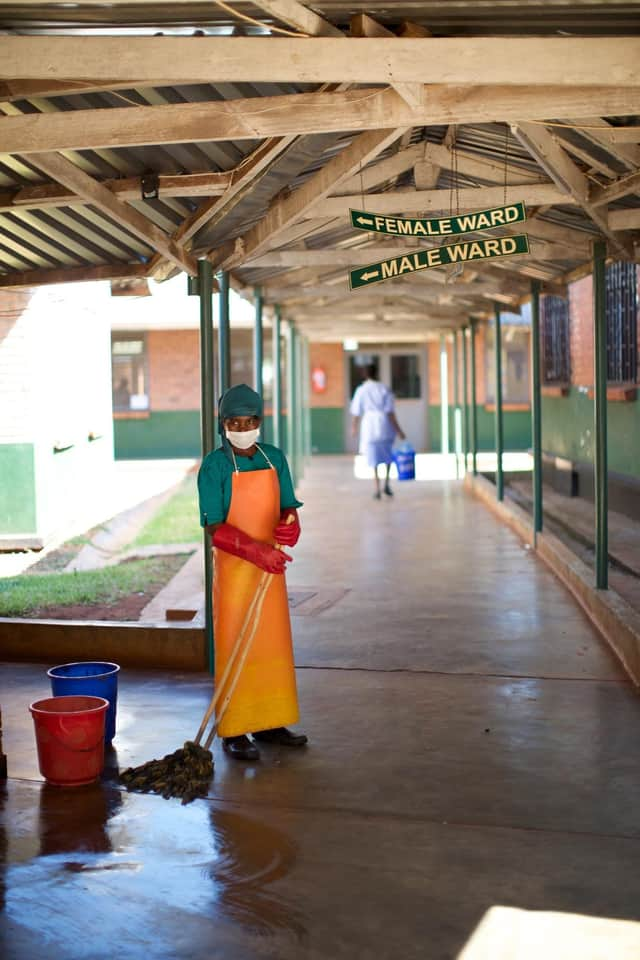 Ms Ratcliff said the charity had begun its project to install water supplies during the Covid pandemic, with water supplies to six healthcare facilities already completed before the cholera outbreak. A further two have been completed in recent months, but 12 more urgently need funding.
She pointed to Mwera village, on the border with Mozambique, which was one of the first to be struck with the disease. After realising villagers were drawing water from two unprotected wells, and the village did not have enough latrines, EMMS International, working with a local hospital, drilled a borehole to create a clean water supply in November. Only one case of cholera has been reported since the work was carried out, which was believed to have been contracted while the patient was away visiting family.
"We began this project during Covid, but we are now emphasising it because of because of cholera," said Ms Ratcliff. "Basic water and sanitation are essential to anything. Healthcare facilities have got to be places where diseases are treated, not exacerbated."
The charity can accept donations here.