Scots charity commissions French-Canadian clown to help children in Ukraine
A pair of 'humanitarian clowns' are to entertain children whose lives have been affected by the war
A Scottish charity has commissioned a pair of French-Canadian "humanitarian clowns" to travel to Ukraine to entertain children whose lives have been blighted by the Russian invasion.
Guillaume Vermette and Marie Veillette, from the Canadian province of Quebec,​ have teamed up with Fife-based Siobhan's Trust, which has been running mobile pizza vans on Ukraine's front line since the conflict began last year.
Mr Vermette has previously travelled to countries including Syria, Greece, Russia, Lebanon and Jordan, where he has worked in isolated communities, orphanages and refugee camps to entertain children who have gone through traumatic experiences.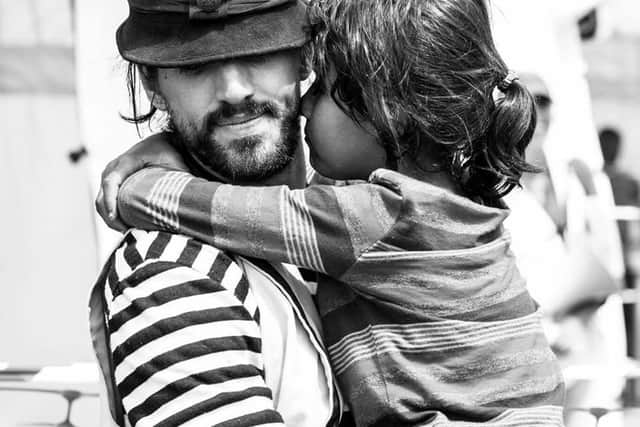 Siobhan's Trust, which was created in 2020 to help inner-city children in Dundee, but decided to shift its focus to serving pizza to children in Ukraine after the war broke out, contacted Mr Vermette after searching for a childhood specialist entertainer.
He will be entertaining refugee children in Lviv, in the west of Ukraine.
Through a network of 12 mobile pizza vans, the charity has served pizza to thousands of people living in villages on the front line, near the eastern Ukrainian cities of Kharkiv and Zaporizhzhia, as well as to refugees who have taken shelter in Lviv after fleeing their homes.
"It will be my first time in Ukraine and my first time in a war zone – usually I'm very close to the war zone, but not in the middle of it - so I won't lie, a part of me is a bit scared," said Mr Vermette. "But we'll be careful and we are well connected with amazing people and organisations in Ukraine and we'll be well taken care of. I'm ready.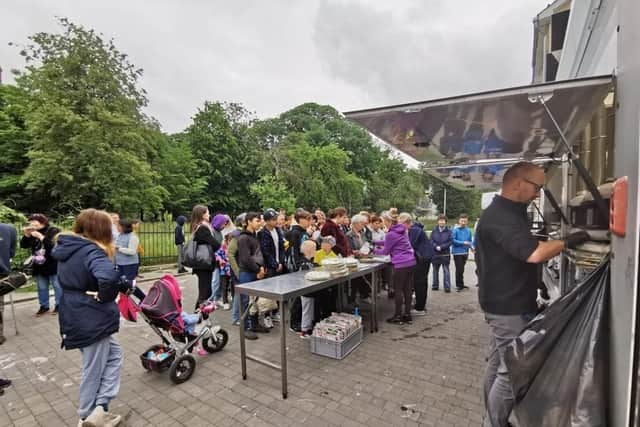 "I feel a mix of various emotions, but mostly excited and looking forward this new humanitarian adventure. I'm used to doing this kind of work in similar crisis zones, and I'm certain it will be a beautiful and rich experience, full of meaningful moments and encounters, with an incredible amount of magical moments."
He added: "I'm expecting kids that just want to be kids, who are so happy to see us and have the opportunity to play, connect with others and express themselves. But I'm also expecting kids with all sorts of trauma and fears. We'll see. I've learn to be ready for anything and not expect anything."
David Fox-Pitt, founder of the charity, which is based in Cupar, said he had decided to take a mobile pizza oven to Ukraine to support people who had had to leave their homes after the invasion began.
"We use the motto 'make pizza, not war'," said Mr Fox-Pitt, whose team of volunteers wear kilts in the "spirit of Ukraine" tartan and hold ceilidhs for villagers. "We are bringing hope. We turn up with our ovens every morning and people know we are coming to serve delicious pizza. We have Scottish music playing and we do reels and there is almost a carnival atmosphere.
"Now, here we are with clowns, who are going to entertain families in Lviv. What we do is we lift people's spirits. It's not just pizzas and hot drinks."
Comments
 0 comments
Want to join the conversation? Please or to comment on this article.