Scots aid worker tells of 'heartache' at families torn apart by Sudan violence
Liz Tait is part of UK government operation to help those fleeing conflict
A Scots aid worker who supported British nationals fleeing war-torn Sudan has told of her heartache for a woman forced to leave her terminally ill husband behind.
British Red Cross volunteer Liz Tait provided psychosocial support after being deployed to Cyprus with the Foreign, Commonwealth and Development Office (FCDO) when violence erupted in Sudan.
Among those she helped was a toddler who had become separated from her parents, and people who were taken from their houses at gunpoint amid violence across the north-east African country.
Since brutal fighting broke out last month between Sudan's military and the paramilitary Rapid Support Forces, more than 600 people have been killed.
Recalling some of the harrowing cases she dealt with, the 64 year-old said: "The intensity of the violence meant that people were describing the most terrifying journeys just to escape and many of them had gunshot wounds. The memory that sticks most in my mind was a lady, probably the same age as me, who had to leave her terminally ill husband behind.
"They both held British passports, but he was certainly not well enough to make that journey. I think he was very much towards end-of-life and she was absolutely heart-broken because she knew she would never see him again."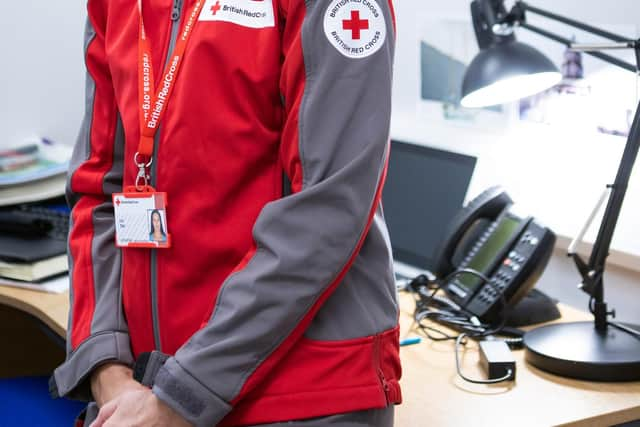 "It must have been the worst of dilemmas, but the husband had very much wanted her to go. He wanted to die knowing that she had escaped to safety. I sat with her for some time talking to her about the memories she had of their life together and reassuring her that she had made the decision that brought the most comfort to her husband. Her story will live with me forever."
Ms Tait, originally from Kilmarnock, added: "Many of the people I supported had been caught up in the violence and had literally had to run for their lives past rotting bodies in the street. People were describing very, very difficult journeys. There were stories of people having their cars taken from them at gunpoint."
More than 700,000 people are estimated to have fled Sudan. The UK government has contributed over £250m in humanitarian over the past five years, and has committed a further £5m to help those displaced from their homes by the violence.
Mr Cleverly said: "I'm incredibly proud of the vital work that the British Red Cross, and people like Liz are doing to help the most vulnerable in response to humanitarian crises around the globe - often in very challenging circumstances.
"People from across the UK have been at the very heart of our efforts to help people fleeing Sudan in their hour of need, and I am grateful for their tireless service and dedication.
"The UK has coordinated the longest and largest evacuation of any Western country and brought 2450 people to safety from Sudan. Our priority now is to ensure that humanitarian assistance reaches those who need it and to continue to press for a long-term ceasefire."
Comments
 0 comments
Want to join the conversation? Please or to comment on this article.