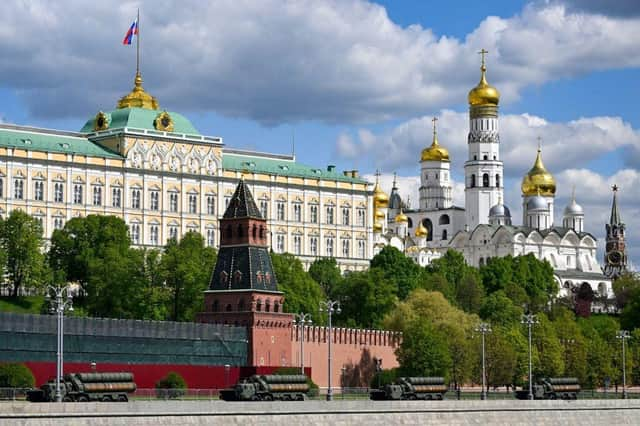 Russia's invasion of Ukraine is challenging Europe's commitment to openness, diversity, freedom, and solidarity, a new report has claimed.
The study, entitled 'The European Sentiment Compass – Culture clash: Russia, Ukraine, and the fight for the European public', published by the European Cultural Foundation (ECF) and the European Council on Foreign Relations (ECFR), said while European governments and citizens have shown unprecedented support for Ukraine, EU leaders face various dilemmas regarding their approach towards Russian culture, media, and citizens in the context of the ongoing war.
The study considers how the EU's cultural sector has responded to Russia's invasion of Ukraine. It finds that cultural institutions and artists are consolidated in their solidarity and support for Ukraine and the Ukrainian cultural professionals, as well as for protection of the endangered cultural heritage in Ukraine. However, there is no uniform answer on whether Russian culture should be restricted or even "cancelled".
It found the European public generally remains strongly attached to Europe and optimistic about the EU's future. With the exception of Hungary – and, to some extent, Poland and Bulgaria – most EU member state governments are pro-European. Meanwhile, governments of four countries – Czechia, Denmark, Slovakia, Slovenia - have grown more attached to Europe over the past year, while Bulgaria has been the only to become increasingly sceptical.
The report recommends Europeans should focus on "making disinformation toothless" when dealing with Russian propaganda. However, it should avoid boycotting Russian culture as doing so would clash with European values, such as freedom of expression – while people should all be regarded as allies.
The report's author and senior policy fellow, Pawel Zerka, said: "On their way to rediscover the language of power, Europeans should not forget that their major asset still consists in a significant soft power – including the values that Europe stands for. Therefore, when they respond to the challenge that Russia's war in Ukraine represents for their culture and values, Europeans should be careful to ensure that their actions align with their words."