Russia sanctions: Is Russia benefiting from Israel-Hamas war? Is EU set to add diamonds to its banned trade list?
The EU is set to add Russian diamonds to its sanctions list
When Czech prime minister Petr Fiala announced a freeze on all Russian state-owned property in his country in a significant step up of sanctions against Moscow, the Kremlin's response was uncharacteristically circumspect.
Spokesman Dmitry Peskov described Thursday's move – the first of its kind – as "an absolute head-scratcher". "Now the situation is being analysed in order to somehow minimise the risks," he said.
Under the new rules, a company controlled by the Russian presidential administration that is in charge of managing Russian assets abroad was added to Prague's sanctions list. Mr Fiala also urged other European countries to follow suit.
Czechia's decision comes as the European Union, of which it is a member, is set to add Russian diamonds to its sanctions list, joining the UK and US. If approved, the stone will be added to the list alongside a number of other Russian exports, including coal, gas, gold, vodka and caviar, which have been barred from trade since the invasion of Ukraine in February last year.
Both additions are undoubtedly a blow to the Russian government, which saw its gross domestic product (GDP) drop by 2.1 per cent last year as sanctions took hold. Russia is the world's largest exporter of rough diamonds by volume. The country's diamond reserves are believed to total around 600 million carats – usually a significant contributor to GDP.
However, experts believe Russia has managed to weather the economic storm better than expected by finding other markets for its exports – and importing goods through a third-party country. In fact, by some estimates, its economy is forecast to rebound in the coming 12 months.
Michal Onderco, professor of international relations at Erasmus University Rotterdam, says the Russian government will have received a further boost from the rising price of oil and gas as a result of the war between Hamas and Israel, despite "astronomical" spending on its own military.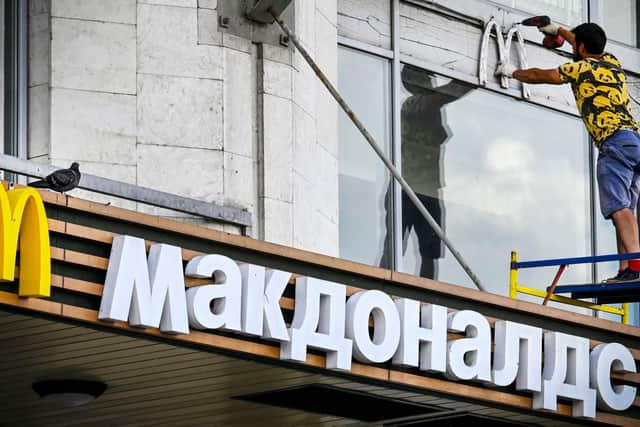 "The sanctions definitely had an effect, but Russia managed thus far unexpectedly well," he says. "What helped is that the price of oil and gas was rather high last year, and it is climbing now again in the reaction to the conflict in between Hamas and Israel in Gaza, which will probably save Russian GDP this year.
"Furthermore, many of the goods that used to be sold to Russia find themselves being now exported to Central Asia and then, most likely, re-exported to Russia."
Prof Onderco adds: "This is not entirely shocking. The whole field of sanctions studies was built around the finding that sanctions' targets can find useful ways to circumvent sanctions. There is, I am afraid, no single silver bullet. What [governments] can do is to improve implementation and crack down on bypassing and try to persuade others, especially China and the Global South, not to undermine the sanctions."
He says Russia's entire economy has been "re-tooled" to fund the war. Prices have soared in recent months, while a $42 billion [£34bn] hole in Russia's budget has forced the government to look at its spending.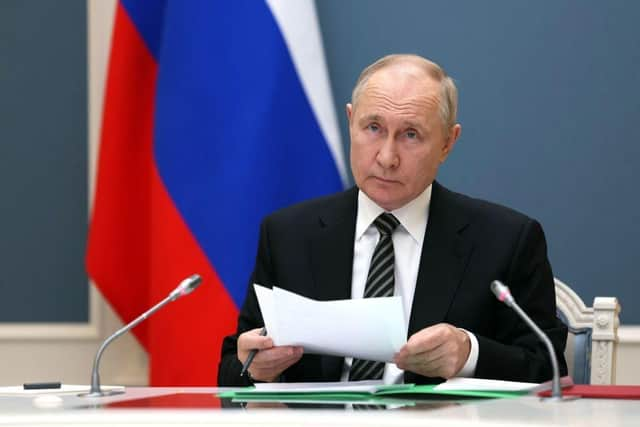 "The people seem not to revolt, thus far, probably because of the propaganda as well as the difficulty to actually revolt," adds Professor Onderco.
The quiet acceptance of the Russian consumer has been key for the Kremlin. As well as suffering economic hardships, shoppers have also found themselves faced with the sudden disappearance of well-known brands. Hundreds of western companies have removed themselves from Russia since the invasion, including McDonald's and high street chains like Zara and H&M.
Russian companies which snapped up foreign brands' assets quickly turned them into copycat businesses, such as burger chain Vkusno & Tochka, "Tasty and That's It", which took over a swathe of McDonald's stores shortly after the invasion. Meanwhile, Starbucks coffee reopened as Stars Coffee, with a very similar logo to the original.
Prof Onderco says: "The anecdotal evidence shows that Russian consumers have resigned to consuming whatever is offered them. Sometimes, there was rebranding. Zara was replaced by Maag, Starbucks was replaced by Stars Coffee. If anything, the effect is symbolic, as it signals that Russia is not a normal country for businesses."
Dr Steven Main, of the Russian Military Studies Office (RMSO) in Bathgate, points to sources of revenue recently created by Russia in trade with countries which have not imposed sanctions on its government. At the Dubai International Air Show this week, Russian state arms seller Rosoboronexport said the portfolio of contracts concluded as part of military-defence co-operation between Russia and foreign partners has already exceeded $50 billion [£40bn].
"With the revenues coming in, the government has recently announced huge increases in defence expenditure, as well as various social programmes, designed not only to strengthen Russia's ability to continue fighting the war, but also to ensure that the population remains onside," Dr Main says.
He acknowledges an impact from the sanctions, but says Russia has shown a higher level of economic resilience than could be expected.
"The fact that the West is now on its 12th package of sanctions against Russia proves that the Russian economy has shown resilience to an extent which many forecasters in the West, dangerously ignorant of the history of Russia in the 20th century, probably did not see possible," Dr Main says.
"In other words, to all intents and purposes, Russia has weathered the storm of the first 18 months of the war. And as long as countries like India, China, South Africa, Brazil, etc, are prepared to trade with Russia, the Russian economy will endure and Russia will still be able to fight this war. In fact, the IMF [International Monetary Foundation] expects the Russian economy to have grown 0.7 per cent by the end of the year."
Comments
 0 comments
Want to join the conversation? Please or to comment on this article.