Private companies see profits soar as UK Government increases use of hotels to house asylum seekers
An increase in the UK Government's use of hotels to house asylum seekers has boosted profits for private companies handed contracts to run the facilities.
A BBC investigation found 395 hotels across the UK are being used to house around 51,000 asylum seekers who arrive in the UK – at a cost of more than £6 million a day. A total of ten of the hotels are in Scotland, with a further 363 in England, 20 in Northern Ireland and two in Wales.
The hotel use is separate to temporary accommodation used by the Scottish Government to house refugees from Ukraine through its super sponsor scheme.
The investigation said court documents revealed Mears Group is running 80 hotels in Scotland, north-east England and Northern Ireland. According to its annual report, the company increased its annual revenue by 22 per cent in 2021. For the six months to the end of June, Mears Group saw turnover rise a further 9.3 per cent, amid "excellent" trading conditions.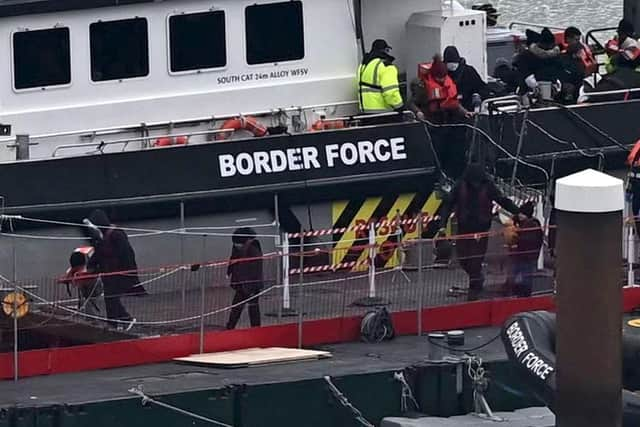 Another booking agency used by the Home Office trebled its pre-tax profits from £2.1m to £6.3m in the 12 months up to February last year. Meanwhile, the investigation also found Home Office spending records show a smaller firm, Calder Conferences, received £20.6m in payments from the Home Office in 2021 to book hotels, believed to be mainly for bridging hotels for Afghan refugees who arrived following the Taliban takeover in 2021. That figure increased to £97m in 2022.
Many asylum seekers were moved into hotels at the start of lockdown, in a bid to curb the spread of Covid-19.
However, the number of people arriving in the UK through non-legal means, such as small boats, has also rocketed in recent months, reaching a near 20-year high of 74,751 last year, according to Home Office data, meaning the use of hotel accommodation has rocketed. The measure is intended to be short term. However, in recent years, asylum applications have taken months and sometimes years to be processed, leaving people living in hotels indefinitely.
It is understood that in some cases, hotels are taken over by the UK Government at short notice after asylum seekers are moved in, with some staff claiming events such as weddings are suddenly cancelled when the venues come into use as asylum hotels.
Scottish social justice secretary Shona Robison said: "Asylum and provision of asylum accommodation, including hotels and their location, is reserved to the UK Parliament and the responsibility of the Home Office.
"The backlog of over 160,000 asylum cases awaiting an initial decision has drastically increased the number of people reliant on Home Office accommodation. It is this that has skewed the distribution of people seeking asylum across the UK, with an increasing use of contingency hotel accommodation and an accompanying lack of transparency. This is of the UK Government's own making."
She added: "The Scottish Government has repeatedly urged the UK Government to use accommodation within communities, and to work with local government on this."
A Home Office spokesperson said the government was "committed to making every effort to reduce hotel use and limit the burden on the taxpayer".
Comments
 0 comments
Want to join the conversation? Please or to comment on this article.