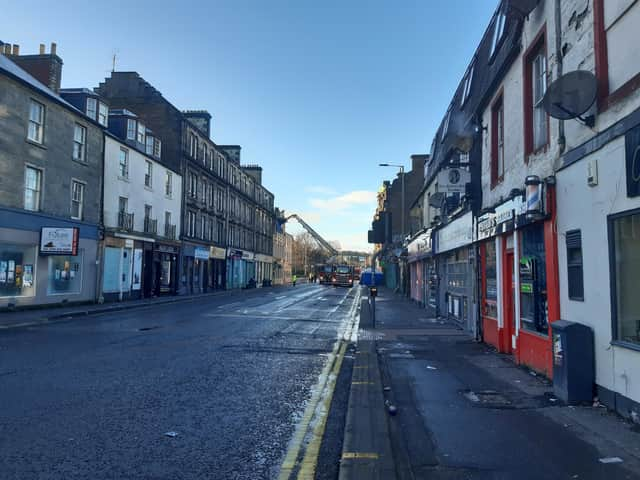 The New County Hotel, on County Place in Perth city centre, suffered a fire in its kitchen six years ago after a dishwasher caught alight.
Residents at the hotel, where rooms start at £33 a night, had to be evacuated in August 2016, but no-one was hurt in the incident.
Monday's fire resulted in the deaths of three residents and a dog, while a further eleven people were treated at the scene.
Meanwhile, police told The Scotsman that they do not believe that a separate recent incident at the building – when a Mercedes car was burned out in the hotel car park in November – was linked to Monday's tragic blaze.
Regulars at the Silvery Tay pub, a few metres from the hotel, said the burned out car remains in the small car park at the rear of the hotel, which was cordoned off by the emergency services after the fire engulfed the top floors of the building in the early hours of Monday morning.
However, police said they were not connecting the two incidents.
The fire in 2016 saw thirty residents evacuated after smoke began billowing out of the restaurant's windows during breakfast.
Last January, a tourist staying at the hotel required hospital treatment after she was attacked by a passer by while having a cigarette on the hotel doorstep late one night. Elizabeth Rice was punched in the face by Ross Fenty, who was jailed for 18 months following the attack.