Passions: Why I can't get enough of Romania
Tourists are beginning to discover Europe's best-kept secret of Romania – but hopefully not too many of them
When I'm feeling a bit homesick, I like to make soup. Vegetable broth with carrots and peppers, all chopped up into tiny pieces and cooked up in stock. Before I serve it, I add a handful of dill and pop in a dollop of sour cream. Perfection. Ciorba.
What I'm feeling homesick for isn't my actual hometown – I'm close enough to Teesside to pop down for a chicken parmo whenever I like – but my adopted country of Romania. I haven't been back in five years, mainly due to the pandemic, which has got me out of the habit of my usual annual visit.
There is nothing like Romania, a country which relatively few have visited, in my opinion, than for no other reason than that it is not on most people's radar – although tourist numbers are starting to creep up.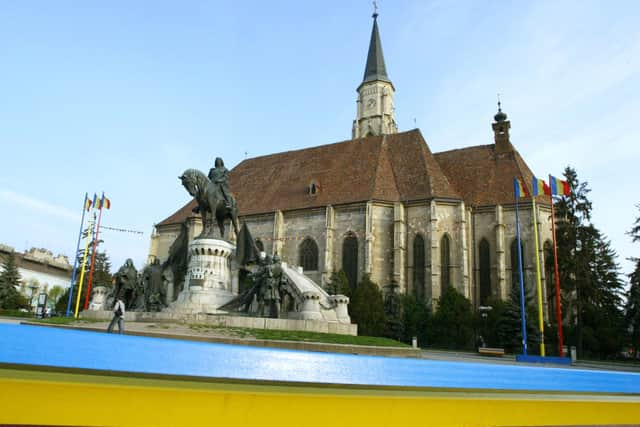 I first went there in 2000 on a now-defunct English teaching scheme for Scottish students. I had no expectations or to be honest, any real interest: my friends were going and I'd recently been dumped by a boyfriend. Spending the summer in Romania seemed like as good a thing to do as any. But as quickly as the boyfriend had fallen out of love with me, I fell in love with Romania – and the relationship has lasted far longer.
Something about its sweeping mountains, its strangely constructed haystacks; its cultural quirks and entirely illogical essence of being got into my blood. A country newly-born in its post-Communist life was exciting. Anything was possible, yet in some ways, nothing was, in a nation still partly confined by 15 years under the rule of dictator Nicolae Ceausescu, which had come to an end just a decade earlier.
Two years later, after I graduated, I looked for a job there and found one, not in the small rural town I'd previously visited, but in a larger university city in Transylvania, called Cluj. I knew all of the ex-pats in the city, there were only about ten of us.
I spent a blissful year teaching English: spending my time eating covrigi and sarmale and drinking Ursus beer in pavement cafes with shiny new Coca Cola umbrellas, before real life beckoned and I came home to take a journalism post grad degree and embark on the career that is now allowing me to tell you about this.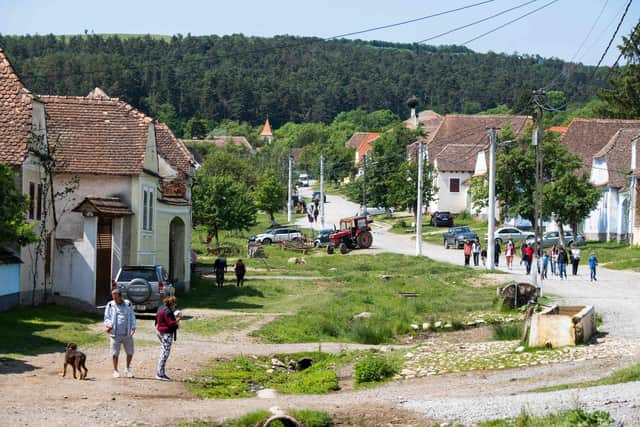 Until the pandemic, I tried to visit every year, catching up with old friends, still snacking on covrigi and sitting in – more hipster now - pavement cafes drinking Ursus beer before heading off to somebody's mum's house for a special meal of sarmale.
Romania is my happy place, somewhere I can remember both what it was like to be 22 with no responsibilities of adult life – and also relive a period of history which few bother to remember now. Cluj, now, is a Western, cultural city, with plenty of disposable income thanks to a thriving IT industry, international restaurants and flat whites.
It is very different to 25 years ago, but I still love it.
Until I make it back, hopefully early next year, I'll just have to keep making soup.
Jane Bradley is World Editor at The Scotsman​
Comments
 0 comments
Want to join the conversation? Please or to comment on this article.