Organic supermarket closes flagship store over fears for staff safety
An organic supermarket chain has closed its flagship store, saying it cannot ensure the safety of its staff amid a surge in crime.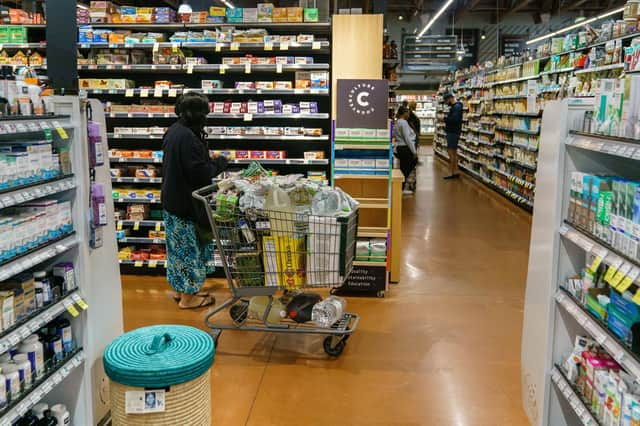 The branch of luxury supermarket Whole Foods Market in a central district of US city San Francisco has shut a year after opening. Local media has reported the company cited deteriorating street conditions around drug use and crime near the grocery store, in the Mid-Market area of the city, as a reason for its closure.
The website for the shop has been taken down.
"We are closing our Trinity location only for the time being," a Whole Foods spokesperson said. "If we feel we can ensure the safety of our team members in the store, we will evaluate a reopening," the company said.
Heralded as one of the chain's "flagship" stores following its March 2022 opening, the 64,737 square feet branch of Whole Foods was one of the largest supermarkets in central San Francisco.
Locals have complained of an apparent spate of crime in the area, from theft to drug use. Some shoppers claimed they had been told that all 250 handheld shopping baskets provided at the opening of the store had since been stolen, leaving only trolleys available.
Meanwhile, in November, the branch enforced new bathroom rules after syringes and pipes were found in the toilets. An employee also told a local newspaper at the time that the shop had limited its store hours following "high theft" and "hostile people."
Matt Dorsey, member of the San Francisco board of supervisors, said he was "not surprised" by the closure of the chain, which is owned by Amazon.
"Our neighbourhood waited a long time for this supermarket, but we're also well aware of problems they've experienced with drug-related retail theft, adjacent drug markets, and the many safety issues related to them," he said.
Comments
 0 comments
Want to join the conversation? Please or to comment on this article.