Now living in Scotland, Ms Kuzina and her 12 year old son, Lev, quickly packed some belongings into their vehicle and drove almost 1,000 miles across Ukraine on the day that war broke out in their country almost a year ago – as air raid sirens sounded across their home city of Kharkiv.
After living temporarily in Germany, the family was offered the opportunity, through a friend of a friend, to stay with a host in Edinburgh on the Homes for Ukraine visa scheme.
"I had never been to the UK, I didn't know what to do, and I was worried," Ms Kuzina recalls. "I always had this thought in my head, when I was moving to Scotland and when I was in Germany, that if everything went wrong, I still had my car. We could sleep in it if we needed to – we could drive home. The car for me is a secure place, it has given me a feeling of security and freedom."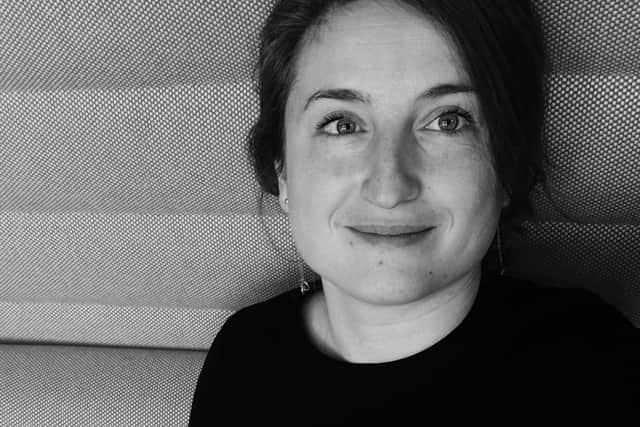 Many Ukrainians took to their vehicles as a means of escape when war broke out, with queues miles long forming at the country's borders with Poland, Romania and Slovakia as mainly women and children tried to escape to safety.
But now, some refugees in Scotland are facing being forced to give up their cars, due to problems resulting from a UK law which requires them to re-register their vehicles in Britain after they have been here for six months.
The Ukraine conflict is believed to be the first large scale movement of refugees in Europe which has seen people drive in their own vehicles to reach a country of safety.
The six month rule, which is a general regulation for anyone moving to the UK, has caused problems for many families who fled in their own car. Some are unable to register the vehicle in the UK due their husbands being registered owners of the car in their home country – where they have to stay in case they are called up to military service. Others bought the car on a credit agreement in Ukraine before the war and are therefore not allowed to re-register in in another country until the purchase is paid off.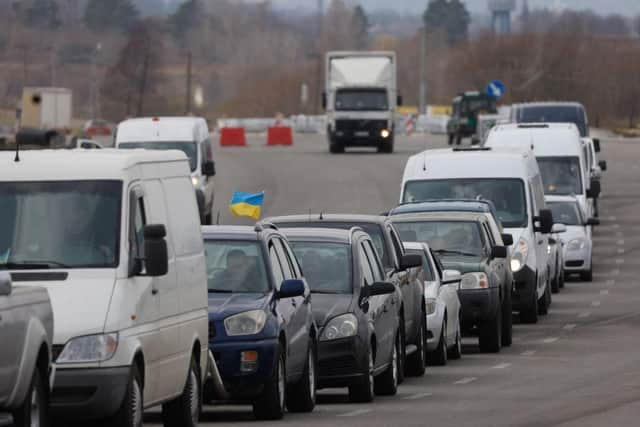 The high costs linked to registering the car are also unaffordable for most refugee families.
Although the registration fee to the DVLA is just £55, the cost of re-registering vehicles as British can run to thousands of pounds in making modifications to cars to comply with British regulations, as well as paying for an MOT and switching to UK insurance without a no-claims history – meaning refugee families feel they have no other option but to take their cars off the road, even if they are living in rural areas where they need their own transport to travel to work and school.
Meanwhile, other groups of people living in the UK on visas – including overseas students and temporary workers – may be allowed to keep their vehicle for the duration of their stay, if they meet certain criteria and provide appropiate evidence if stopped by authorities.
"For some Ukrainians, a car was the only way to get out from occupation," says Ms Kuzina. "For all else that was the only way to quickly grab children and flee from the country. Most had to stay several days on the border in a huge queue with outside temperatures of minus 15, in order to get out of the country."
For her family, the gruelling journey across Ukraine took a week, with the pair, along with two other family members who joined them on the journey, often sleeping in their car along the way, along with their three pet cats.
"It was 22 hours driving, then two hours sleeping every day – often in the car, as there was no other place to go," she says. "We were so lucky we had the car."
She says Ukrainians have been told by British authorities that their only option other than registering their vehicle is to return it to Ukraine, which she says is not practical due to a backlog for passport appointments at the Ukrainian embassy in Britain – as well as refugees putting themselves and their children in danger by returning to a war zone.
"There is no need to mention that it is dangerous to go there. A lot of people need to bring children with them because there is no one here to leave children with - so it's a danger for kids as well," she said. "Also, a lot of people are still holding PTSD because of the war and hardly could even think of going back.
"It is also a big thing, psychologically, to register your car as British, it means you feel you are no longer here temporarily, but more long term, which is difficult to think about."
She says for many, the cost of registration, plus any additional costs to change the registration back when people return home, is more than the car is worth.
Luda Skliarenko, who came to the UK in June with her 12-year-old daughter, has been quoted over £1,000 to modify the lights and carry out other compliance works on her car – which she bought in Ukraine just three months before the war broke out – as well as £4,000 a year in insurance.
Ms Skilarenko, who was a financial analyst in Kyiv and is currently studying to convert her qualifications to be allowed to work in her profession in the UK, says it is difficult to reach shops by public transport from her rural village.
"At first, we didn't travel with the car, but when we got here and realised how remote it was where we were living, I went back to Ukraine to get it," she says. "I didn't realise then what problems I would have six months later. I can't pay such bills – I am looking for a job, but I keep getting told I am over qualified for things I apply for, so I am waiting to take my exams so I can work in my profession. At the moment, I am on Universal Credit."
She says she considered returning her car to Ukraine, but was told that it was not a legitimate reason to take her daughter out of school. She is now looking for a safe place to leave it until she can return to Ukraine.
"They thought I was crazy," she says. "They said 'You want to go back there, to take her out of school to a war zone, to return a car?' But I had just paid all of my money to buy the car myself, I don't want to lose it."
The UK Government says that Ukrainians need to register their vehicle with the DVLA if they will be in the UK for more than six months to comply with road safety legislation. The car must then be issued with GB licence plates.
A spokesperson for the Department for Transport said: "We welcome and support Ukrainian refugees fleeing from Putin's illegal war, and have made provisions for those bringing their vehicles with them.
"For the safety of road users, all imported vehicles must be registered and tested to UK standards."