Muted celebrations across Commonwealth for King Charles coronation as monarchy apathy grows
"A carefree, be-ribboned, holiday crowd celebrated the Queen's Coronation in the city, suburbs and country," reported the Sydney Morning Herald in 1953.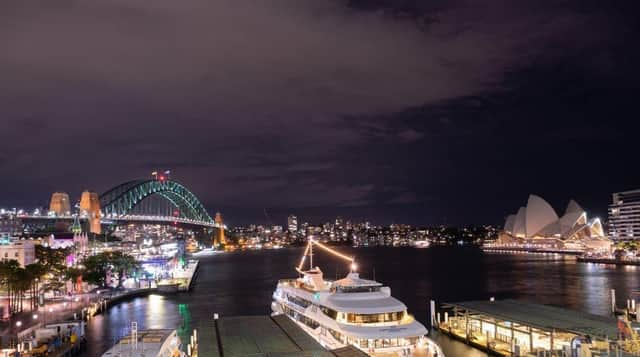 The article described how more than half a million people crammed in to Sydney's harbour area to watch a spectacular fireworks display and Venetian carnival to mark Queen Elizabeth's ascension to the throne, while the iconic Sydney Harbour bridge was illuminated and most shops and restaurants shut to allow workers to celebrate the special day.
Thousands more clustered outside of St Andrew's Cathedral where the a State Coronation Service was held to mark the event in Australia - and in Canberra the Governor General delivered his Coronation speech to a crowd of 9,000, followed by a State banquet at Parliament House.
In Canada, crowds joined the 7,000 Queen's troops marking the culmination of a wealth of celebrations for coronation at Ottawa's Parliament Hill, while a major department store in downtown Toronto erected a giant replica of the royal crown above its front door, one of many businesses to deck out their exterior to celebrate the event.
Singapore's government spent hundreds of thousands of dollars decorating the streets and buildings and on the opening of Queen Elizabeth Walk on the waterfront. Meanwhile a nightly illuminated procession was held by different organisations in the week before coronation day, ending with a grand parade, complete with a performance by RAF jet fighter; a 21-gun salute and a march-past by 3,000 members of the armed forces.
Now, 70 years later, the celebrations for King Charles II's Coronation on 6 May are a more muted affair across the Commonwealth nations.
The Australian Government's website states plans to illuminate "significant buildings and monuments" across Australia in royal purple, while flags will be flown across the country. Only one state - Western Australia – is even contemplating holding a national holiday to mark the occasion.
Canada is breaking from tradition in not marking the event with a bank holiday and little seems to be being discussed about the event in India – bar the furore over the controversial Kohinoor stone, which Queen Consort Camilla has now confirmed she will not be wearing following claims it was a symbol of British colonialism.
The request across the Commonwealth for citizens to pledge an allegiance to the King from their own homes during the ceremony has gone down about as well Down Under as it did in Scotland. The country is increasingly turning away from the monarchy, with a republic only a matter of time, according to Australia's new high commissioner to the UK, Stephen Smith.
"In an act some are labelling as absurd as the King's controversial broad bean and tarragon coronation quiche, a new homage written to hear 'a chorus of millions of voices' has turned into an ensemble of 'hell-nahs'," wrote journalist Rebecca Borg in an article for leading Australian news website News.com.au.
It has long been claimed that King Charles' biggest challenge is going to be holding the 54 countries of the Commonwealth together, something his mother, Queen Elizabeth, was credited with doing very successfully.
The group's apathy to his coronation celebrations alone makes it clear that this will not be an easy job.
Comments
 0 comments
Want to join the conversation? Please or to comment on this article.