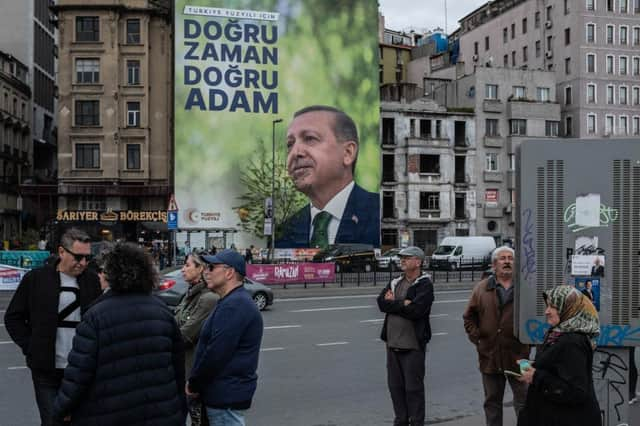 "This is a watershed moment," says Senem Aydın-Düzgit, professor of political science at Istanbul's Sabancı University of Sunday's presidential vote.
"It is a watershed moment for the future of the Turkish economy, society, politics, foreign policy, everything. If the government wins these elections, then I think we're just going to be seeing a consolidation of autocracy, which will be almost impossible to reverse."
The elections are the first in a long time in which an opposition candidate could potentially topple the rule of president Recep Tayyip Erdoğan, who has held power for almost two decades as head of the right-wing Justice and Development Party (AKP).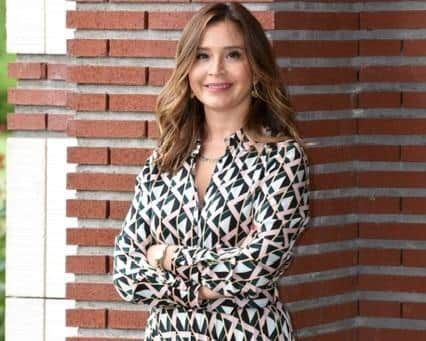 Kemal Kılıçdaroğlu, of the main centre-left opposition Republican People's Party (CHP), is currently polling at around 49 per cent of the vote in the country, which is deep in economic crisis and still reeling from a catastrophic earthquake which killed tens of thousands.
If Kılıçdaroğlu wins, either in the first or second round of voting, the political implications for Turkey – and its relations with the West – could be significant.
The presidential race, however, has been hit with scandal in the final days.
Earlier this week, another opposition candidate, Muharrem İnce of the Homeland Party, pulled out of the election, amid a scandal centred on a sex tape which was circulated on social media.
"I'm withdrawing from the race. I am doing this for my homeland," he said.
Although Mr İnce was only set to gain around two per cent of the vote, observers believe his withdrawal is more likely to benefit Kılıçdaroğlu than Erdoğan – and could even see the opposition candidate win the first round race.
If neither candidate wins more than fifty per cent, the top two will go to a second round vote, due to take place on 28 May. Separately, parliamentary elections are taking place on Sunday.
But the incident has had more impact on the election than just Mr İnce's withdrawal, sparking a debate over who was behind the publication of the tape.
On Thursday night, Kılıçdaroğlu took to Twitter to accuse Russia of meddling in the election by publishing the tape of İnce. Others have claimed the Turkish government could have leaked it – perhaps in hope that Mr İnce's votes would transfer to Erdoğan, or potentially to raise questions over whether the leak was from Kılıçdaroğlu's camp.
"Dear Russian Friends," Kılıçdaroğlu wrote, in both Turkish and Russian. "You are behind the montages, conspiracies, Deep Fake content and tapes that were exposed in this country yesterday. If you want the continuation of our friendship after May 15, get your hands off the Turkish state. We are still in favour of cooperation and friendship."
"It's all about who's doing this, who's behind this," says Prof Aydın-Düzgit. "It's obviously orchestrated, but then we don't know."
After coming to power in 2003 – initially as prime minister, then as president from 2014 – on a religious tolerance ticket which attracted Islamic voters weary of a secular state which they felt discriminated against them, Erdoğan has taken increasing control of his country.
The Directorate of Religious Affairs (Diyanet) has become a powerful force under the president, who has increased its budget exponentially, making it one of the largest state institutions in Turkey. He has reneged on previous headscarf bans in institutions such as universities, which has been welcomed by conservative, religious women. However, he has turned to more extremist political groups for support in recent times as his popularity has waned and there have been fears from women on both side of the religious divide that women's rights and laws against domestic violence have been eroded.
Free speech has also taken a hit, with 90 per cent of Turkish media now controlled by the state. The control of the media also allows the ruling party access to campaign resources that other parties do not have.
"If you look at the screen time that opposition leaders have, it's peanuts compared to the government, because the government controls most of the media," says Prof Aydın-Düzgit. "They have huge resources of the state behind them. The taxpayers' money really goes into financing the government's election propaganda machine, so it's an uphill battle. But if you look at the polls, if you look at the numbers, the opposition has a real chance."
Erdoğan's popularity has recently taken a hit due to Turkey's ongoing economic crisis and his government's handling of series of devastating earthquakes that struck the country's southeast in early February, killing more than 50,000 people.
Thousands of buildings collapsed across south eastern Turkey – and northern Syria – leaving many survivors homeless.
The government was criticised for its slow response in the initial aftermath of the elections, as well as for decisions such as banning Twitter in the 12 hours after the earthquake in a bid to counter disinformation, but which made it more difficult for those affected to contact loved ones.
The president acknowledged his government's mistakes in the early days of the earthquake, saying that it was not "possible to be prepared for such a disaster".
However, it is not clear how many of those displaced people will be able to vote and what implications that will have.
Some of them, living in refugee camps miles from home, will not be able to cast their ballot unless they return to their home city – which may practically and psychologically be difficult.
If Kılıçdaroğlu wins, its is not only Turkish domestic politics which will be affected. Unlike most European leaders, Erdoğan has a cordial relationship with Russian president Vladimir Putin and has refused to sign up for Western sanctions on Russia following the invasion of Ukraine.
At the same time, relations with the West, including the EU, have been eroded. Turkey initially started formal negotiations for EU membership in 2005, but in 2019, a European parliament committee voted to suspend the accession talks.
Luigi Scazzieri of the Center for European Reform, says there are "three fundamental reasons" why relations between the EU and Turkey have deteriorated.
"The worsening state of democratic freedoms in Turkey; a plethora of bilateral disputes between Turkey and several member states, which further undermined Ankara's EU accession process; and disagreements over foreign policy, with many member-states seeing Turkey's positions as antagonistic," he wrote in a briefing note published ahead of the elections.
"An opposition victory would lead to substantial changes in Turkey's domestic and foreign policies, and in its relations with the West. The opposition wants to change the constitution to a parliamentary system, restore judicial independence and improve relations with the US and the EU – policies that would greatly improve relations."
Prof Aydın-Düzgit agrees.
"If the government loses, then this gives Turkey a real chance to rebuild its democracy, rebuild its institutions, rebuild its economy, reset its relations with its Western allies, with the countries in the neighbourhood," she says. "So, we'd be looking at a very different Turkey next week or after two weeks."
What is Cranberry Sherbet and why is it relevant to the Turkish elections?
It is a popular Turkish soap opera, which tackles the stories of two families with opposing lifestyles of religion and secularity.
Now hit TV series Cranberry Sherbet (Kızılcık Şerbeti) has become a key factor for women considering which way to vote in the presidential elections.
A recent storyline about a woman called Nursema, who was thrown out of a window after resisting her new husband, prompted a five-week ban by Turkey's broadcasting watchdog, the Radio and Television Supreme Council (RTÜK) – with a documentary on Islamophobia shown in its place.
Although the fine and ban – which was later overturned by a court of appeal - was ostensibly due to "violence against women", many believed it was due to the show's exposure of repressive gender roles within a religious family.
Nursema, who wears a headscarf and is generally conservative, rebelled against her situation and soon became a political symbol among women in Turkey after escaping her marriage with the help of her secular female friends and later gathering both her family and her in laws and holding them to account.
The substitute documentary was preceded by a message from the president himself: "As dangerous as coronavirus is the virus of Islamophobia. This virus is spreading rapidly, especially in European countries. Recep Tayyip Erdoğan, President of Turkish Republic."
Some women in Turkey have discussed the upcoming election with the question "Which way would Nursema vote?".