An investigation is being carried out following reports of an incident at about 21:35 local time (01:35 GMT), with authorities fearing up to nine people may have been killed.
Local military have confirmed two HH60 Blackhawk helicopters had crashed during "a routine training mission" with the helicopters involved in the crash were from the Fort Campbell military base.
A spokesperson said: "The status of the crew members are unknown at this time.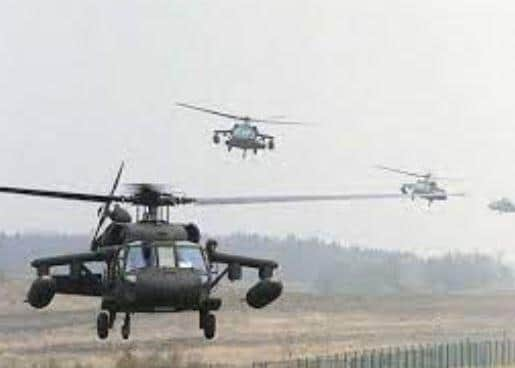 "The command is currently focused on caring for the service members and their families."
The state's Governor, Andy Beshear, said it was "tough news" with "early reports of a helicopter crash and fatalities are expected".
They added the incident was under investigation and more information would be released as it becomes available.
The Fort Campbell military base is located a short distance from Trigg County.
The helicopters involved are from the 101st Airborne Division, which is the only air assault division in the US Army and has been sent to conflict zones internationally.