'Just transition' to green energy must not be modelled in 'broken image' of oil industry
Over 1,000 offshore oil and gas workers in Scotland will today call on the Scottish government to plan a just transition away from fossil fuels to protect jobs, communities and the climate.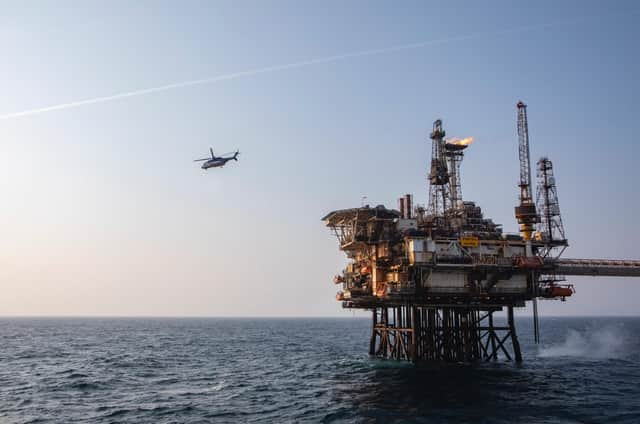 The report, titled Our Power, sets out a number of demands from oil and gas workers around how to ensure they can transition to low-carbon jobs.
The demands put forward by campaigners include investment in ports and manufacturing and an offshore training passport for those who want to move to the renewables sector. They also demand equal pay for migrant workers in the offshore sector and a higher minimum wage for all – as well as public ownership of energy companies.
The call is backed by climate groups Platform, Uplift and Friends of the Earth Scotland, as well as unions including RMT, GMB, and Unite, who are currently balloting workers for potential industrial action in the coming weeks. 
Authors spoke to offshore workers at workshops held in Aberdeen, Edinburgh and Newcastle, as well as carrying out a survey of 1,000 staff in the sector.
Some said that foreign workers are paid far less than their UK-based colleagues working on the same rigs.
The report comes as the Scottish Government is consulting on its first Just Transition Plan for the energy sector.
Friends of the Earth Scotland head of campaigns Mary Church, said: "Our current energy system is destroying our climate, is unaffordable to millions and is failing the people who work in it. Climate science is crystal clear that we have to rapidly phase out fossil fuels if we want a liveable future.
"Failure from politicians to properly plan and support the transition to renewables is leaving workers totally adrift on the whims of oil and gas companies, and the planet to burn. "
Jake Molloy, regional organiser for the RMT union, said: "The workforce must be fully engaged, involved, and empowered in the process if we are to achieve a real just transition. Politicians must wake up to the fact that we need a new model.
"These demands are the start of an energy plan that will deliver affordable and secure energy, through secure employment across the energy sector. We need an industry that protects domiciled and migrant workers, who must be paid as UK workers and not exploited for greater profit. We need a manufacturing base to support new developments and decommissioning."
A Scottish Government spokesperson pointed to the £500 million Just Transition fund, which he said was already working to deliver key industry demands.
He said: "This work will be ramped up through the actions set out in our draft Energy Strategy and Just Transition Plan, setting us on a pathway to achieve a net jobs gain and deliver tremendous economic benefits for the sector and wider supply chain.
"However, this report, just like our draft Plan, also highlights the policy levers which still remain reserved – including support for carbon capture technology in Scotland, and mechanisms to allow communities to benefit directly from local renewable developments - and the UK Government must take in order to ensure we secure a truly just transition for our energy workforce."
Comments
 0 comments
Want to join the conversation? Please or to comment on this article.