Japan to ban 'upskirting' for first time
It has been an offence in Scotland since 2010 – although less than 5 per cent of cases were taken to court last year.
Now Japan has opted to ban "upskirting" – taking photographs beneath a woman's skirt without their consent – as part of sweeping changes to sex crime laws in the country.
The Bill against "photo voyeurism" will see the filming of sexual acts without consent also barred, while it will also expand the definition of rape and make grooming of minors illegal.
It explicitly prohibits the taking, distribution and or possession of photographs of someone's genitals without their consent.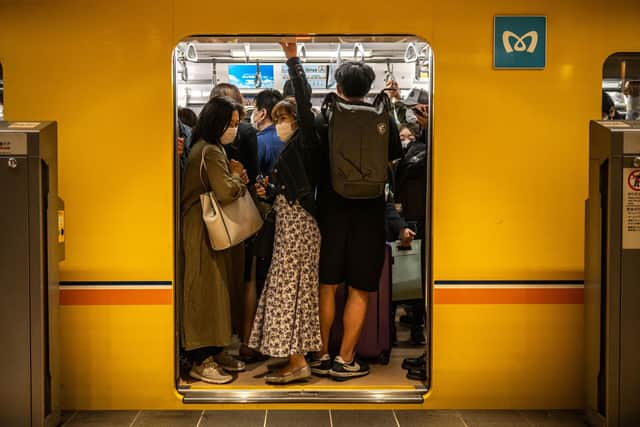 In Scotland, "upskirting" has been a criminal offence since 2010, when the Sexual Offences Act came into effect, with the rest of the UK following suit in 2019. However, just 29 cases were passed on to prosecutors, out of 549 reported last year.
By contrast, in 2021, Japanese police made more than 5,000 arrests for clandestine photography – a record number and around three times the number of cases in 2010.
Those breaking the new laws, which are expected to come into force in June, would face imprisonment of up to three years or a fine of up to three million Japanese yen (£17,500).
The move to introduce the "photo voyeurism" Bill has come amid pressure from younger Japanese women for reform in the socially conservative country. Japan's culture tends to be slower on gender equality issues than much of Europe and the US. It ranked 121 in a list of 153 countries on the World Economic Forum's 2020 Global Gender Gap Index.
The government's latest national survey in 2020 showed mothers still do 3.6 times more housework than fathers, with a high proportion of women opting to give up work once they have children.
The age of consent in Japan is just 13, the lowest of all G7 countries, although the Japanese Justice Ministry has recently proposed to raise it to 16.
In 2021, the country's ruling party, the Liberal Democrats, decided to invite five female lawmakers to attend key, all-male meetings for the first time, but banned them from speaking. Instead, they would be allowed to submit written opinions after the meetings.
Comments
Want to join the conversation? Please or to comment on this article.