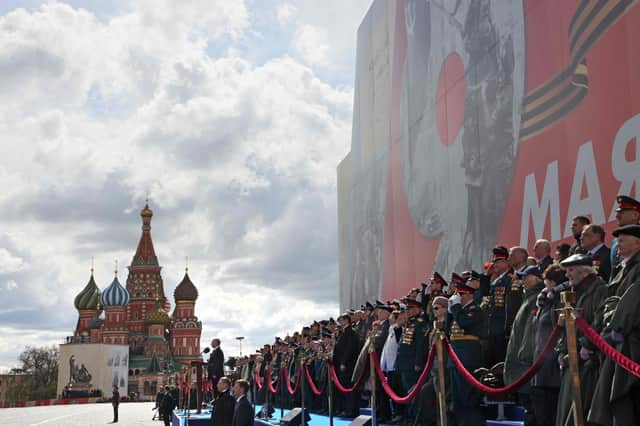 In pictures: Vladimir Putin delivers speech as Moscow's Victory Day parade in Moscow's Red Square
Vladimir Putin delivered a speech in Red Square as Moscow celebrates its national Victory Day holiday.
The Kremlin leader has said Russia's military action in Ukraine is a timely and necessary response to Western policies.
Addressing the nation, he said the invasion of Ukraine - what he called a "special military operation" - was necessary and had been provoked by the West.
He called Nato "an obvious threat" to Russia and said the Russian military operation had been necessary and the "right decision" and finished his speech to cheers from soldiers in Red Square, cannon fire and the Russian national anthem.