FBI search President Biden's home in Delaware
The FBI is searching President Joe Biden's home in Delaware as part of an investigation into classified documents.
In a statement, Mr Biden's attorney Bob Bauer said the search was "planned" with the president's "full support" and that the search was carried out "without advance public notice" in the interests of "operational security and integrity".
CBS has reported that the investigation relates to a wider probe into the handling of classified documents. As the search was consensual, no search warrant was sought.
The FBI has not commented on the search.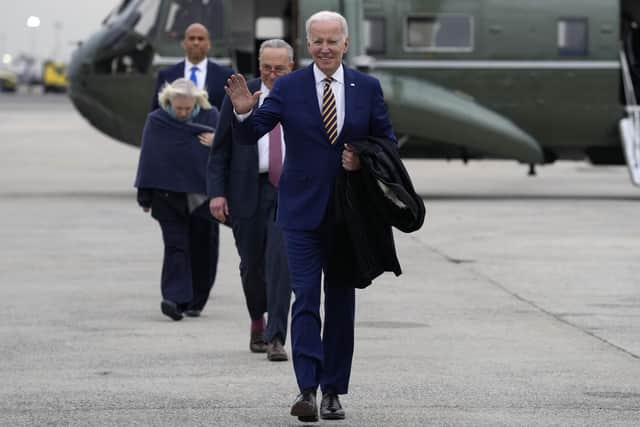 The search is the latest in a series carried out at various locations, following the discovery of classified documents at the Penn Biden Center - an officer space - in Washington DC in November.
Further documents were found Mr Biden's Delaware home in subsequent searches conducted in December and January.
The president has insisted that his team did "what they should have done" and are "co-operating fully and completely" with the investigation.