Did George Floyd and Derek Chauvin work together? Vice President of Minneapolis city council and club owner claims explained
Claims are circulating that George Floyd and Derek Chauvin may have known each other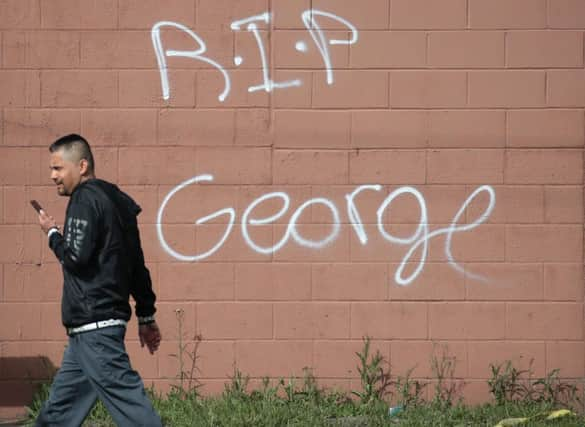 Footage of a white police officer kneeling on the neck of a black man who died while in police custody has sparked protests across the United States.
Derek Chauvin, a veteran officer with the city's police department knelt on the neck of George Floyd for nine minutes in the shocking video while the arrestee repeatedly said "I can't breathe".
And claims have now been made that the two men may have known each other prior to the incident on May 25.
During an interview with MSNBC Vice President of Minneapolis city council Andrea Jenkins claimed that the two men had worked together.
Did George Floyd and Derek Chauvin work together?
Ms. Jenkins claims that the two men both worked as bouncers at El Nuevo Rodeo Club in 2019, a claim since confirmed by the owner.
Maya Santamaria, who sold the club last year, told KSTP-TV, an affiliate station of ABC, that Chauvin had worked at he club as a security guard for 17 years.
She confirmed that the two men both worked at the club, but suggested they may never have encountered each other.
She said: "They were working together at the same time, it's just that Chauvin worked outside and the security guards were inside."
Speaking to the Star Tribune, Santamaria said: "If they would have crossed paths it would probably not have been something they remembered."
Santamaria's comments are in conflict with those of Jenkins who appeared to suggest that Floyd and Chauvin worked together for 17 years.
During her interview with MSNBC Jenkins said: "They were coworkers for a very long time. George Floyd worked at that restaurant, so did Officer Chauvin. They were both bouncers at that restaurant for seventeen years."
Jenkins went on to say, "So Officer Chauvin...he knew George,...they were co-workers".