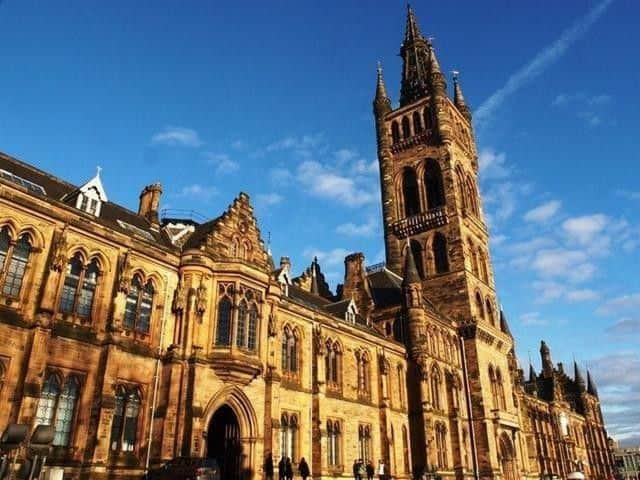 The university's Confucius Institute is the event partner of the "Chinese Burns Supper" and awards ceremony held by the China-Britain Business Council in Scotland next week.
Prime Minister Rishi Sunak last year pledged to ban all Confucius Institutes under his leadership, warning that China is the biggest threat to the UK.
Scotland has the most Confucius Institutes in Britain, with the national centre, the Confucius Institute for Scotland, based at the University of Edinburgh. It was set up with backing from the Scottish Government, as well as Chinese authorities.
A report, published by think tank the Henry Jackson Society in October, warned that the Confucius institute network was "part of the Chinese Communist Party's (CCP) propaganda system" – and highlighted the Glasgow University institute's involvement in the same event last year.
Sam Dunning, co-author of the report, titled 'An Investigation of China's Confucius Institutes in the UK, said: "It is no surprise to see a Confucius Institute lobby for ties with the CCP instead of educating people. Confucius Institutes are a sham devised by the CCP in order to gain a footing in Western universities. Universities dedicated to free inquiry should be ashamed of their naivety."
Mark Clifford, president of the Committee for Freedom in Hong Kong, said: "Scottish universities' Confucius Institutes are promoting trade and investment while students in Hong Kong themselves are being imprisoned for peaceful protest and speaking the truth.
"Now is not the time for the British government to reverse its policy promises. The CCP's continued infiltration of UK higher education must end. Universities are a place for free speech and critical inquiry, not propaganda and authoritarianism. The UK government must follow through on its vow to stamp out Confucius Institutes."
The China-Britain Business Council's sixth annual "Chinese Burns Supper" and awards ceremony is to be held next Thursday in the Grand Central Hotel in Glasgow.
The Scottish Government has distanced itself from Confucius Institutes since Mr Sunak said he wanted to ban the organisations.
A spokesperson said Scottish ministers have engaged with Chinese government representatives on human rights issues.
He said: "Our universities are autonomous institutions and the alliances they forge across global academic networks are a matter for them and their governing bodies.
"We take any suggestions of foreign interference in Scottish universities seriously and expect all institutions to understand and manage the reputational, ethical and security risks associated with international partnerships. This includes conducting appropriate due diligence before entering into new international partnerships, and monitoring existing partnerships for emerging problems."
A University of Glasgow spokesperson said the university was a "proudly international institution".
He added: "We believe that providing opportunities for our students to share and learn from different cultures not only enriches their academic experience but makes them well-rounded graduates and global citizens.
"The Confucius Institute and its activities are based on understanding Chinese culture as well as providing Chinese language classes and training for businesses and schools. It also has a role in promoting understanding between young people in Scotland and China. It is not sponsoring any of the business awards."