Coronavirus in Ireland: why Covid-19 cases are surging as health minister warns country at 'tipping point' - and if it will be put in lockdown
Lockdown measures have been tightened in Ireland in an attempt to counter rising Covid-19 cases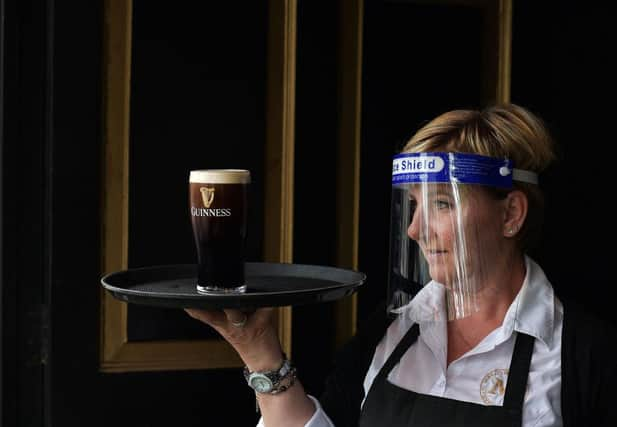 Irish Taoiseach Micheal Martin has described a rise in coronavirus cases in the Republic of Ireland as "deeply troubling".
The country reported an additional 190 cases on Tuesday, following increases of 196, 66 and 56 in on Saturday, Sunday and Monday.
In a tweet Martin, who was named Taoiseach in June, said "Yesterday's #COVID19 numbers were deeply concerning and this morning I discussed the evolving situation with the Tánaiste, Green Party Leader, Health Minister and acting CMO. The Govt and NPHET will continue to monitor the situation closely."
Irish Health Minister Stephen Donnelly suggested that the country was approaching "a tipping point".
Why the resurgence in the Republic of Ireland?
A number of European countries have seen a resurgence of the virus in recent week following an easing of lockdown restrictions.
Micheal Martin noted that due to the easing of restrictions
He noted multiple outbreaks amongst households and in social activity settings.
"The evidence is that a large number of people are acting as if the virus is no threat to them or that it is OK to take a few more risks.
"Many people seem to believe that if they or those they are socialising with have no symptoms there is no problem."
He added: "We are at a point where we need to recommit ourselves to key behaviours and to accept additional controls."
Health Secretary Donnelly confirmed that clusters were often forming in people's homes.
"We're now seeing multiple clusters throughout the country, in people's homes, in multiple workplaces and in a number of other social settings," he said.
Could the country move back into lockdown?
Of course. In fact the Irish government has already reversed some lockdown easing measures, tightening rules on mass gatherings and indoor gatherings.
Crowds at outdoor events have been reduced from 200 to 15, while indoor gatherings have been restricted to just six people.
Anyone over the age of 70 have been encouraged to stay at home while people have been advised to avoid public transport and work from home whenever possible.
These restrictions will remain in place until September 13.