From Tuesday, adults in British Columbia (BC) will be allowed to possess up to 2.5g of such drugs, as well as methamphetamine, fentanyl and morphine, without risking criminal charges.
Instead people found with hard drugs will be offered information about health and social support, including making a referral to local treatment and recovery services. However, anyone found in possession of larger quantities of drugs will still be subject to the same penalties as elsewhere in Canada.
The move came following a major spike in drugs deaths over the past decade. More than 10,000 British Columbia residents have died since an emergency was declared in 2016 – mainly due to increased toxicity in illegally supplied drugs.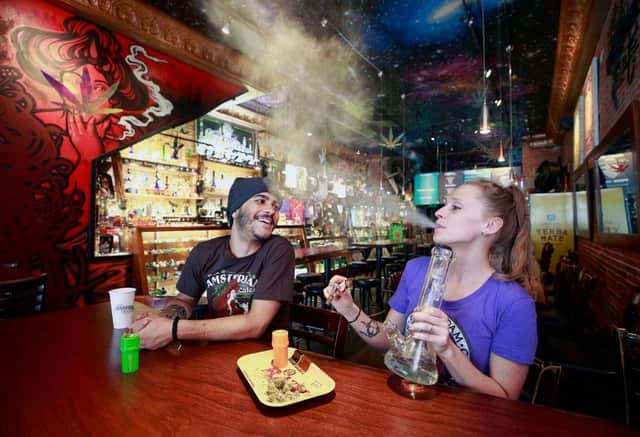 The BC government said: "The decriminalisation of people who possess certain illegal drugs for personal use is a critical step in BC's fight against the toxic drug crisis. It will help reduce the barriers and stigma that prevent people from accessing life-saving supports and services. Substance use is a public health matter, not a criminal justice issue."
Although British Columbia is to become the first province in Canada to do so, the US state of Oregon took a similar step in 2020. Canada also became the first major Western nation to legalise and regulate the sale and recreational use of marijuana in 2018.
The trial will run for three years, until the end of January 2026, after national body Health Canada granted an exemption from the Controlled Drugs and Substances Act to the Province of BC.
The new rules will not apply for people found with any amount of hard drugs on school or childcare facility grounds, at airports or on Canadian Coast Guard vessels and helicopters.
In many cases, illegal drug use will continue to be prohibited on private property, including shopping malls, bars and cafes. Police will continue to retain legal authority to remove people from these premises if open drug use is occurring against the wishes of the owner.
"However, adults removed from private establishments would not be subject to federal criminal charges for their personal possession of up to 2.5g of the illegal drugs listed in the exemption," the BC ministry of mental health and addictions said.
The new rules also do not apply to anyone who is a member of the Canadian Armed Forces, or those aged under 18.
One man has already announced he plans to open a shop to supply small quantities of hard drugs to customers. Customers at The Drug Store, run by Jerry Martin, will be able to buy up to 2.5g of heroin, crack and other hard drugs, including methamphetamine. Staff at the store will be wearing bulletproof vests and face masks to protect their identities. Although the possession of hard drugs will be decriminalised, the sale of hard drugs could still be a criminal offence.
Mr Martin said he would provide customers with "reliable access" to "safe tested drugs" and clean needles.