Brexit: Can Scottish professionals work abroad? Is your professional qualification recognised overseas?
Post-Brexit, professional qualifications are no longer automatically recognised in the EU
The UK this week signed an agreement with Switzerland to allow qualifications from professional organisations to be recognised there. In turn, Swiss qualifications will be recognised in the UK.
Under the agreement, UK-qualified professionals in regulated sectors who wish to have their qualifications recognised in Switzerland will have a transparent system to do so and vice versa.
Here, we look at which countries recognise British qualifications.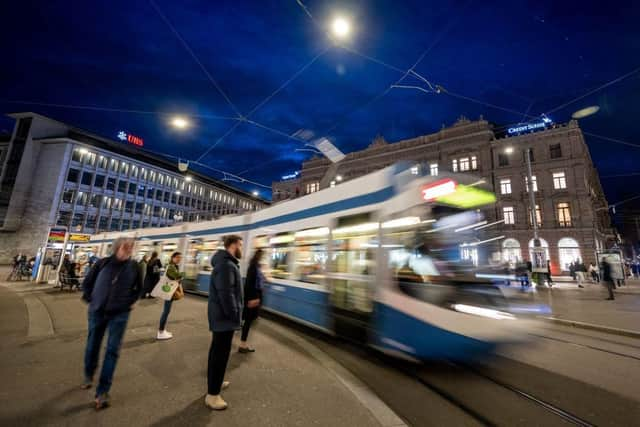 What is considered to be a professional occupation?
It is a much longer list than people think and includes law, architecture, medicine and audit. They all require a level of qualification through a recognised body to be allowed to work in the job.
Which other countries recognise British qualifications?
It is not a straightforward question. Pre-Brexit, British qualifications were recognised in all 27 member states of the European Union – and vice versa. This was under an EU directive from 2005, which enabled the free movement of professionals such as doctors or architects within the EU.
Qualifications obtained in the UK before the end of the transition period set out in the Withdrawal Agreement – ie before January 1, 2021 – by EU nationals are recognised as EU qualifications. Meanwhile, UK professionals who have already had their qualification recognised before Brexit, will retain that recognition. Anyone who has not, or is newly qualified, will need to apply in the same way as anyone from a third party country.
Outside of Europe, it is very much done on a country by country – and profession by profession – basis.
Some industries have their own agreements between international industry bodies.
Engineers, for example, can have their Engineering Council-recognised degree programmes recognised under the Washington Accord, signed by 23 countries across the globe.
What does the new agreement with Switzerland allow professional workers to do?
British workers who wish to work in Switzerland will now have a straightforward route to recognition of their qualifications.
The UK Government said the new agreement would allow British companies to compete for more contracts in Switzerland in the long run, boosting UK services exports, growing the UK economy and encouraging Swiss investment into the UK. It will enter into force at the start of 2025 and replace interim arrangements on RPQ with Switzerland, agreed ahead of the UK's European Union Exit.
The new regulations will enter into force at the start of 2025 and will replace a temporary agreement put in place after Brexit. Switzerland is also not a member of the EU, but had an agreement with the bloc.
Does recognition of qualifications allow professionals to work in other countries, including the EU?
No. This issue is entirely separate to that of visas.
After Brexit, most British nationals are not automatically allowed to work in EU countries. Anyone who has a professional qualification that is recognised by another country will still have to separately apply for a visa to get the right to work in that country – whether it is in the EU or elsewhere.
Comments
 0 comments
Want to join the conversation? Please or to comment on this article.