Bear found in abandoned zoo in village occupied by Russian troops to be brought to Scotland
The bear is to live at the Five Sisters Zoo
A bear found as one of the last animals alive in an abandoned zoo liberated from Russian occupation is to be brought to Scotland.
Named Yampil, after the village in Donetsk Oblast, where he was found by Ukrainian forces last October, the bear is to be adopted by Five Sisters Zoo in West Calder.
Rescuers who found the Asiatic black bear said he was starving, filthy, and close to death. They found that almost all of the other 200 animals at the zoo had been killed.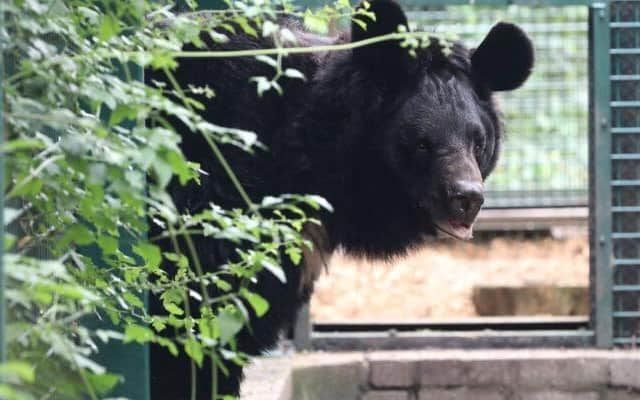 Gary Curran, a keeper at Five Sisters, said: "I was quite emotional about it and it's kind of unimaginable some of the stuff that he's gone through.
"And so we were really keen to do our best to make sure that we create a home for the rest of his life and no matter the cost."
The zoo added in a statement: "Yampil was one of the few zoo animals that survived the devastation with many sadly losing their lives to the war attacks and harsh conditions. Some were even believed to have been killed and eaten during the Russian occupation.
"This is a truly horrific story, but one we are determined to make sure has a happy ending."
Yampil, who had been concussed when a shell had exploded near his cage, is currently recuperating at a wildlife refuge in Belgium and will travel to Five Sisters in early 2024.
Comments
 0 comments
Want to join the conversation? Please or to comment on this article.