Avalanche: Mountain guides among five people killed in French Alps
Two mountain guides are among at least five people who have died after an avalanche in the French alps.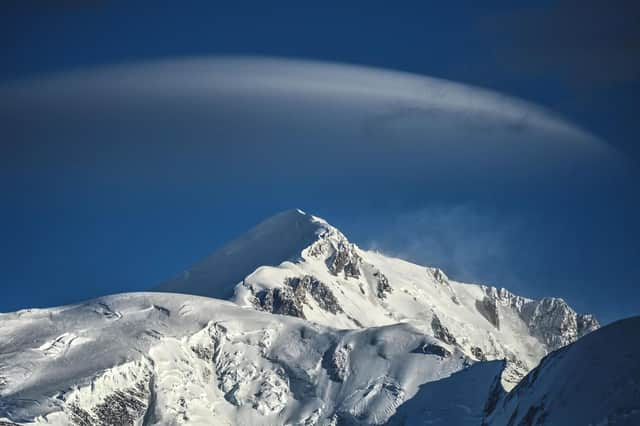 More people have been taken to hospital, while mountain rescue teams continued to search the area last night for one person who is still missing after a slab of snow detached from the top of the mountain at the Armancette glacier near Mont Blanc.
Jean-Luc Mattel, an official of the nearby Contamines-Montjoie village, said the guides were highly experienced, while conditions were described as "reasonable" when the party set out on Sunday.
They are believed to have been backcountry skiing - when skiers go on unmarked or unpatrolled areas.
"Today, we are mourning, and there is great sadness among all of us mountaineers, friends of Les Contamines, those who died are people we knew, and all our thoughts go out to their families," said Mr Mattel.
He said: "At the Armancette glacier in the Alps, an avalanche caused casualties. We are thinking of them and their families. Our rescue forces are mobilised to find people still stuck in the snow. Our thoughts are with them, too."
One eyewitness told France Television that she was hiking in front of the Armancette glacier when she saw the avalanche happening and took out her phone to film it.
"I had put the phone in front of me but then I was looking with my eyes more than in the lens and suddenly there was a huge, huge, huge cloud that came down to the bottom, it split into two," she said.
"I think of the families, I think of the people, of those who got out of it, who had the fright of their life, of those who are still there."
The avalanche is believed to have happened at an altitude of around 11,500 feet.
The tragedy comes eight years after two brothers died on the same glacier. Both were said to be experienced mountaineers.
Also at the weekend, Swiss authorities rescued a group of hikers who found themselves trapped in a snowslide in the Swiss Alps.
Comments
 0 comments
Want to join the conversation? Please or to comment on this article.