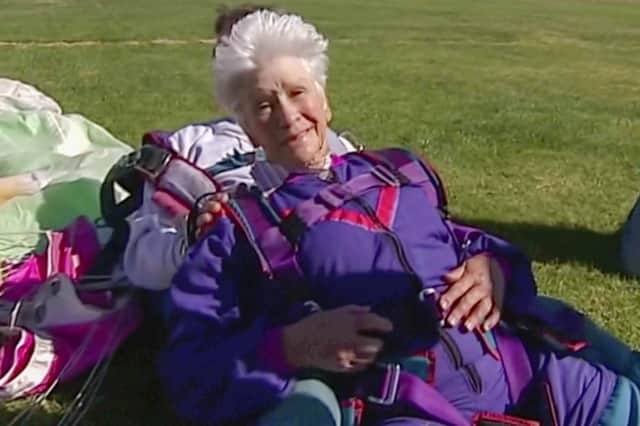 A 95-year-old woman is in a critical condition two days after Australian police Tasered her at a nursing home as she approached them with a walking frame and a steak knife.
The extraordinary police reaction to dementia sufferer Clare Nowland in the New South Wales state town of Cooma has prompted a high-level police internal investigation.
It has also sparked debate about New South Wales state police's use of Tasers.
Two police officers went to Yallambee Lodge, a nursing home that specialises in residents with higher care needs including dementia, after staff reported that the great-grandmother had taken a serrated steak knife from the kitchen.
Police assistant commissioner Peter Cotter declined to say whether he thought a police officer with 12 years' experience had used excessive force by firing a stun gun at an elderly woman who stands at 5ft 2in and weighs under seven stone.
Mr Cotter told reporters: "At the time she was Tasered, she was approaching police. But it is fair to say at a slow pace.
"She had a walking frame. But she had a knife. I can't take it any further as to what was going through anyone's mind."
Nicole Lee, president of advocacy group People With Disability Australia, said she was shocked by the violence.
She told the Australian Broadcasting Corp: "She's either one hell of an agile, fit, fast and intimidating 95-year-old woman, or there's a very poor lack of judgment on those police officers and there really needs to be some accountability on their side."
Police said Ms Nowland received her critical injuries from striking her head on the floor, rather than directly from the Taser's electric shock.
Mr Cotter described video from the two police officers' body cameras of Ms Nowland being shot as "confronting footage".
But he said the video was part of an internal police investigation and it would "not be in the public interest to be releasing that".
Mr Cotter said the police officer who fired the Taser was currently "not in the workplace", but it is unclear whether the officer has been suspended.
The BBC reported family friend Andrew Thaler claimed Ms Nowland was struck in the chest and the back before she fell, suffering a fractured skull and a serious brain bleed.
He said her family do not expect her to survive.
"The family are shocked, they're confused... and the community is outraged.
"How can this happen? How do you explain this level of force? It's absurd."
Ms Nowland, who has lived at the home for more than five years, was described as being greatly respect in the community and church, and "very fondly regarded by a lot of people".
She appeared on TV in 2008 to mark her 80th birthday by skydiving over Canberra.
The care home, which is run by the Snowy Monaro Regional Council, meanwhile has defended its response and said the staff followed procedures.