Adam Johnson ice hockey: How dangerous is ice hockey after tragic Nottingham Panthers player death?
Adam Johnson died after being injured by another player's skate blade
US-born Mr Johnson, who previously played for the National Hockey League, had joined the Nottingham Panthers for the 2023-24 season.
All Elite League ice hockey matches scheduled for Sunday across the UK have been postponed as a mark of respect.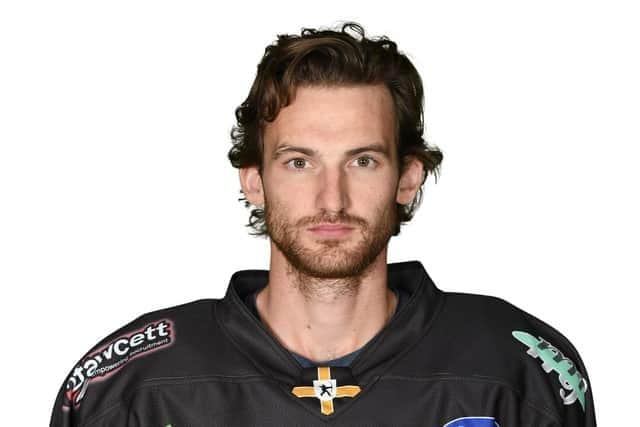 Is ice hockey a dangerous sport?
While an accident like the one involving Mr Johnson is very rare, ice hockey is considered to be dangerous, compared to many other sports, due to fast speeds achieved by players on the ice – and the speed of impact from a flying puck.
According to a study from website Physioworks.com, about 15 per cent of hockey players suffer injury each season.
In the US, where ice hockey is a far more commonly played recreational sport than in the UK, the Center for Disease Control ranks it as the second leading cause of winter sports injury among children, with most injuries caused by collisions between players.
How unusual is Adam Johnson's accident?
Very. It appears that a similar fatal accident has only occurred once before.
In October 1995, Swedish player Bengt Åkerblom, who played 53 Swedish Elite League games for Djurgårdens IF and five seasons for second level team Mora IK, was killed after his neck was cut by a skate during an exhibition game.
Reports from the time stated Mr Akerblom was skating behind another player when a member of the opposing team collided with Mr Akerblom's teammate and knocked him over. The teammate's legs went up as he fell and one skate hit Mr Akerblom's throat, cutting a main artery.
How many other ice hockey players have died on the ice?
Since 2010, only three other ice hockey players – all of them Russian – are believed to have died in an accident during a game.
However, all of these deaths were believed to be due to injuries caused by being struck by the puck.
The most recent death was Timur Faizutdino, captain of the MHK Dynamo St. Petersburg of the MHL, who was hit in the head by a puck in March 2021. He was taken to hospital, but died four days later.
In February 2015, 16-year-old Alexander Orekhov, who played for Metallurg Novokuznetsk of the Russian Under-18 League, died when his neck was broken by a puck travelling at more than 100mph. Police described the incident as a "freak accident".
Three years earlier, Maxim Koposov, also 16, died after being struck by a puck in the chest during a youth game playing for his local team, Olimpia, in the city of Penza. Mr Koposov reportedly attempted to carry on skating before collapsing. Doctors attempted to resuscitate him using CPR, but failed.
Is this the first time an ice hockey player has died in an on-ice accident in the UK?
There do not appear to have been any other fatal on-ice accidents in the UK.
However, Mr Johnson is not the first team member Nottingham Panthers has lost.
Just three months ago, Mike Hammond, who had played for the club in the previous season and was a member of the British ice hockey team, died in a car accident in Canada.
Meanwhile, in 1992, teenager Gary Rippingale, who played for the British junior national team and for the Nottingham Panthers in the British Hockey League, died after a team Halloween party.
Comments
 0 comments
Want to join the conversation? Please or to comment on this article.