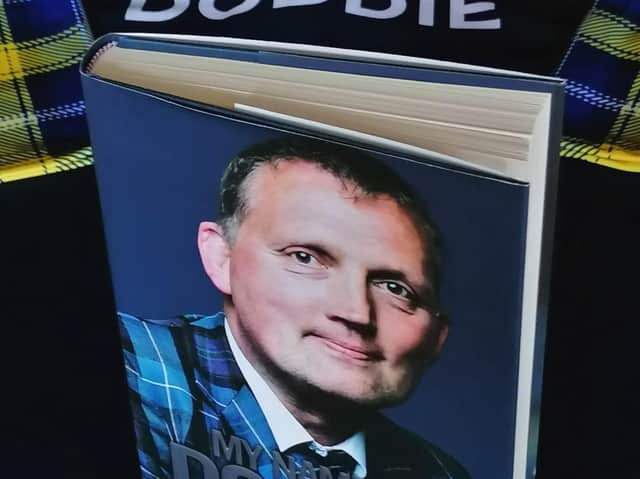 As Official Fundraising Partners of the My Name'5 Doddie Foundation, Glasgow-based Genius Brewing donates five pence from every can of their Gen!us Craft Lager to the former rugby international's motor neurone charity.
Their #5p4Doddie campaign has so far raised more than £15,000 to support the foundation's research into MND and help for those coping with the disease. This initiative will receive a major boost now that Gen!us Craft Lager is stocked in 107 SPAR stores across Scotland. To kick-off the launch, Genius Brewing and SPAR are offering Doddie fans a chance to win a signed copy of his best-selling autobiography.
Genius Brewing co-founders Charlie Craig and Jason Clarke launched their light craft lager in 2018 with the aim of making healthier drinking a pleasure not a compromise. They saw that while the global craft beer market was growing, there was also a growing demand for healthier drinking, and spotted that no-one was uniting these trends.
Their vegan-friendly Gen!us Craft Lager is brewed with the finest pilsner malts and three hop varieties. At 3% ABV, it's 79kcal per can – less than an apple. In 2019, Gen!us won 'Best UK Craft Lager' at the LUX Life Food & Drink Awards and made the final in 'Best Low & No Alcohol' at the World Beverage Innovation Awards.
Clarke, Genius Brewing's Creative Director, said: "The trend for healthier drinking is huge. We're really excited to be working with SPAR Scotland who have has seen the growing demand for light craft beer."
Craig, Operations Director, said: "Gen!us is all about helping consumers make informed, healthier choices. Our 330ml cans contain exactly one unit of alcohol and feature full, food-standard nutrition information.
"With stores right across the country, SPAR is a perfect partner to share our #SmartDrinking ethos with Scotland's beer drinkers."
Colin McLean, Chief Executive of SPAR Scotland, said: "We are thrilled to be launching Gen!us in over 100 of our SPAR stores and it is also available for our independent stores to purchase.
"As we approach the summer months, this product is going to really appeal to consumers as they look to kick-start their healthier lifestyles."
Clarke hopes the distribution deal will lead to Gen!us being stocked in SPAR stores in other parts of the UK and is optimistic over the craft lager's chances of being picked up by the major supermarkets.
He said: "The big supermarkets are cautious about taking on new, smaller brands and like to see success elsewhere. However, their beer buyers can see what's happening in the 'Low & No' healthier drinking segment, and appreciate the need to adapt their offerings.
"We're proud to be a Scottish company leading the agenda for healthier drinking."