Yellow thunderstorm warning in place across Scotland as heatwave sweeps UK
Thunderstorm warnings are in place across the UK this weekend, with temperatures expected to hit 30C in England. Will Scotland feel the heat?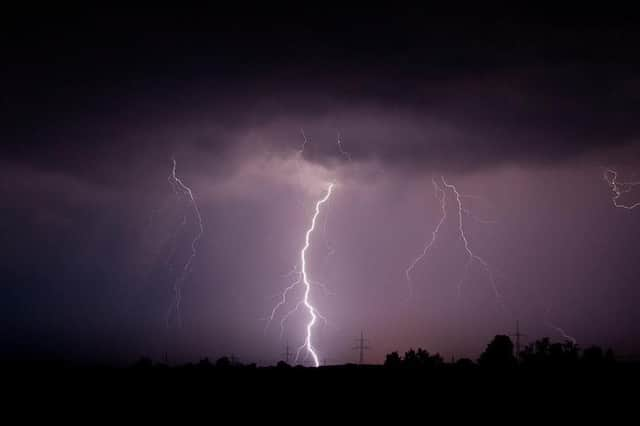 A heat-health alert is in place across England as the Met Office predicts thunderstorms throughout the UK this weekend.
Temperatures are expected to reach 30C in some parts of the country this weekend as the high pressure responsible for the recent nice weather drifts toward Scandinavia.
The alerts indicate high temperatures which are expected to impact the health and social care sectors, with an amber warning across eastern and southern England and the Midlands, while a yellow heat warning is in place for London, Yorkshire and the north of England.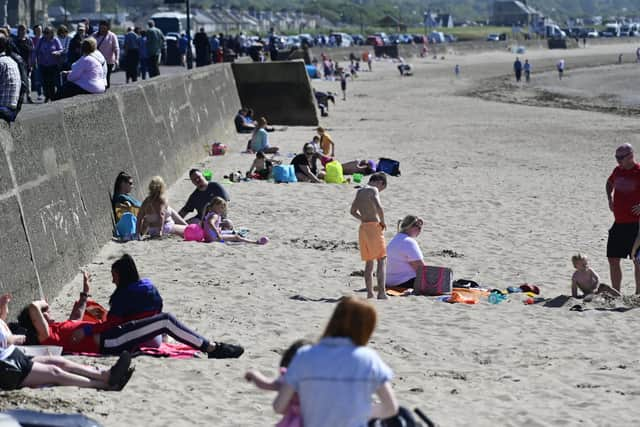 But what will the weather be in Scotland this weekend?
Unfortunately for Scots, the Met Office predicts east and north-east Scotland will be the main exception to any possible warm weather conditions.
An easterly breeze is expected to keep temperatures calm along with persistent clouds, but while we may not reach 30C heat not all is lost.
Though the weather will vary from the Borders to the Highlands, any dramatic drops in temperature aren't likely.
What is likely, however, is thunderstorms.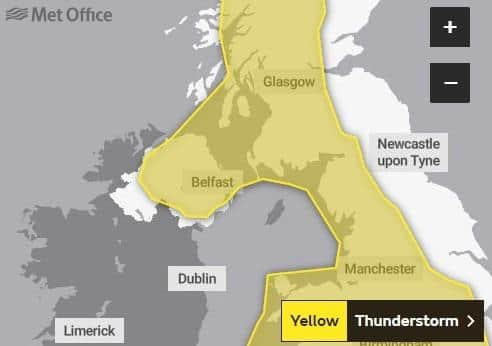 Yellow weather warning in place across Scotland
Scotland will miss out on any potential record breaking heat but we are predicted to experience heavy rain, hail and thunderstorms from 12am to 9pm on Sunday June 11.
The Met Office issued a Yellow weather warning which covers the majority of the UK.
In Scotland, the warning covers:
Central, Tayside & Fife: Clackmannanshire; Falkirk; Fife; Perth and Kinross and Stirling
Grampian: Aberdeenshire and Moray
Highlands & Eilean Siar: Highland
South-west Scotland, Lothian and Borders: Dumfries and Galloway; Scottish Borders and West Lothian
Strathclyde: Argyll and Bute; East Ayrshire; East Dunbartonshire; East Renfrewshire; Glasgow; Inverclyde; North Ayrshire; North Lanarkshire; Renfrewshire; South Ayrshire; South Lanarkshire and West Dunbartonshire
Yellow weather warnings mean there is a small chance of flooding and building damage from water, lightning, hail or strong winds.
Travel disruption may also be likely on Sunday, from public transport to difficult driving conditions and road closures.
There is also a slight risk of power outages.
Why are there heatwaves?
The UKHSA expects heatwaves are "likely to occur more often, be more intense and last longer in the years and decades ahead", with the increase in extreme weather a result of climate change.
The UK experienced its hottest year ever in 2022, with an average temperature of over 10°C recorded for the first time.
Comments
 0 comments
Want to join the conversation? Please or to comment on this article.